We have experienced many sales cycles over our collective 40+ years of experience, but none have been as starkly contrasted as the two halves of 2022. In the first three months of the year, the "Seller's Market" went hyperbolic, resulting in year-over-year double-digit appreciation off an already white-hot 2021. Buyers clamored to get into homes before the impending interest rate hikes that began in March 2022. Subsequently, the Fed, in its drastic effort to curb inflation and consumer buying power, increased interest rates 7 times in 2022, at a record pace, ranging from ¼ to ¾ of a point each time. Such drastic measures hadn't occurred for almost 40 years when Baby Boomers were shopping for their family homes with mortgage interest rates in the high teens.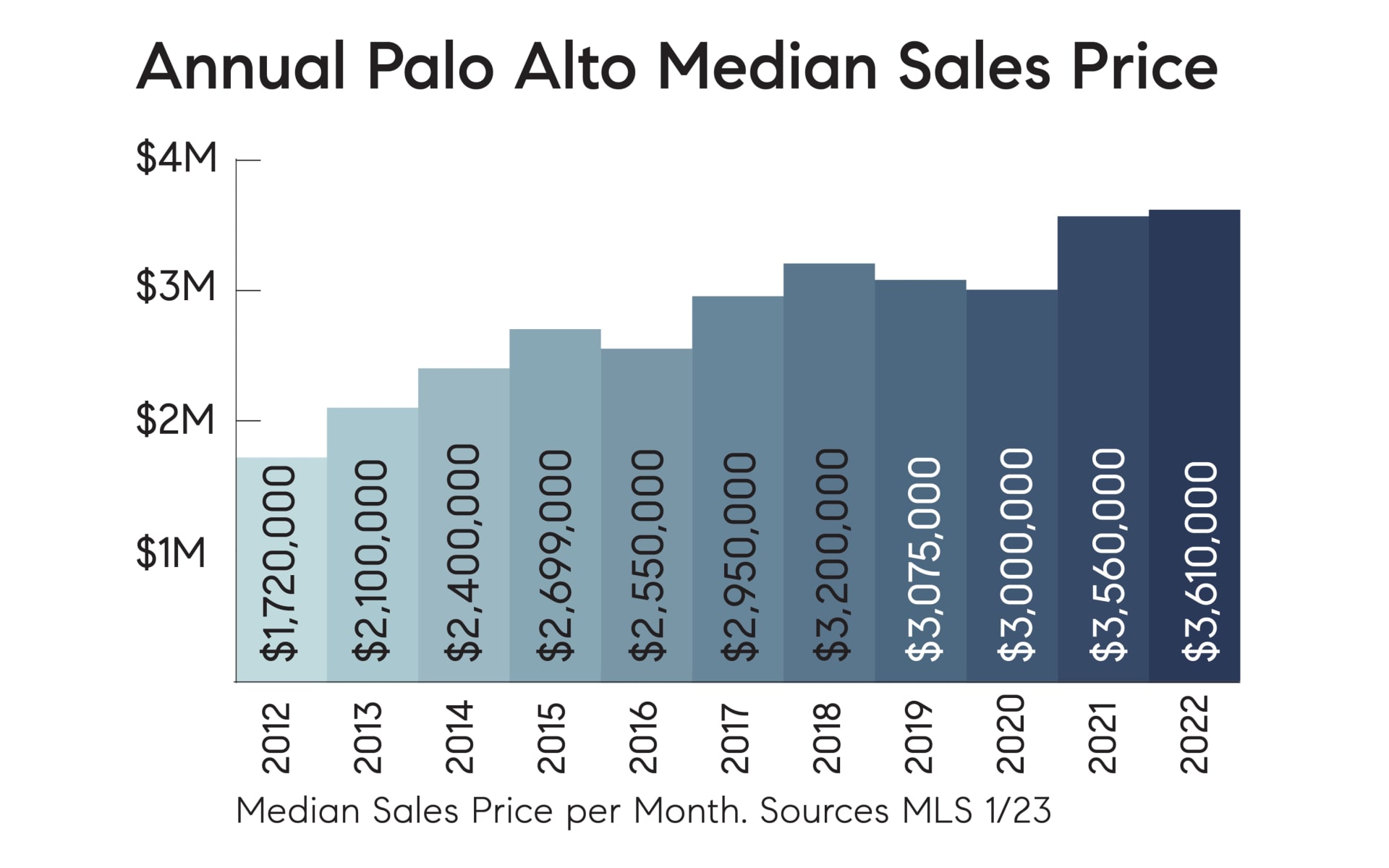 The effect of these macroeconomic conditions on the Palo Alto market was evidenced by a sharp decline in unit sales and volume year-over-year. In 2021, a total of 541 homes were sold in Palo Alto. By contrast, only 358 homes were sold in 2022. Entering the Fall of 2022, it was clear that we were in the midst of a new market. This was further supported by the buying patterns chart below. The majority of sales in Palo Alto occurred in the first half of the year. Downtown Palo Alto was no exception to this trend. However, this change is in the context of the last decade of steadily climbing appreciation that reached record levels in Q1 of 2022. We are in a new market now, that appears to be one of tempered, but stable growth. This is good news for everyone.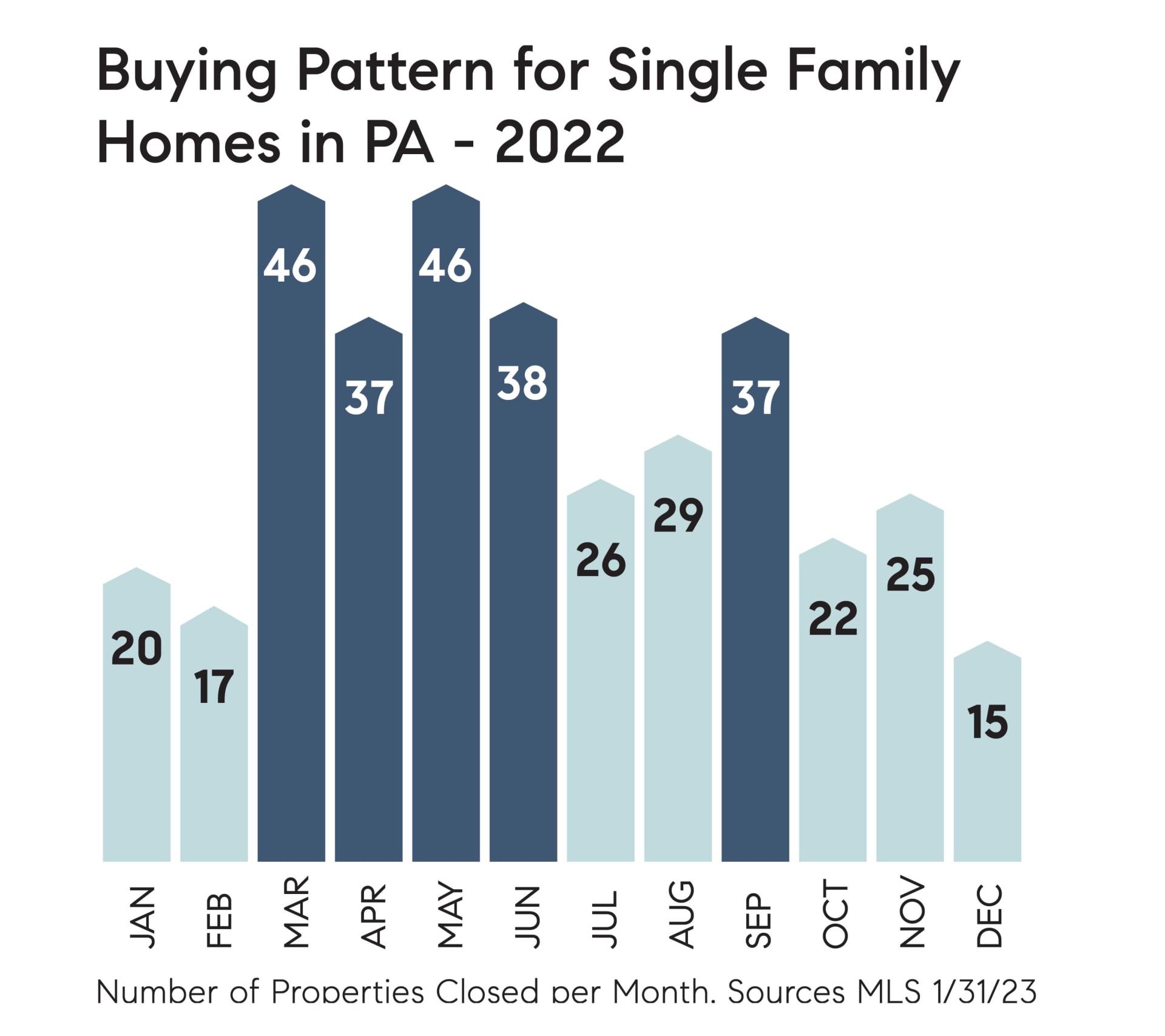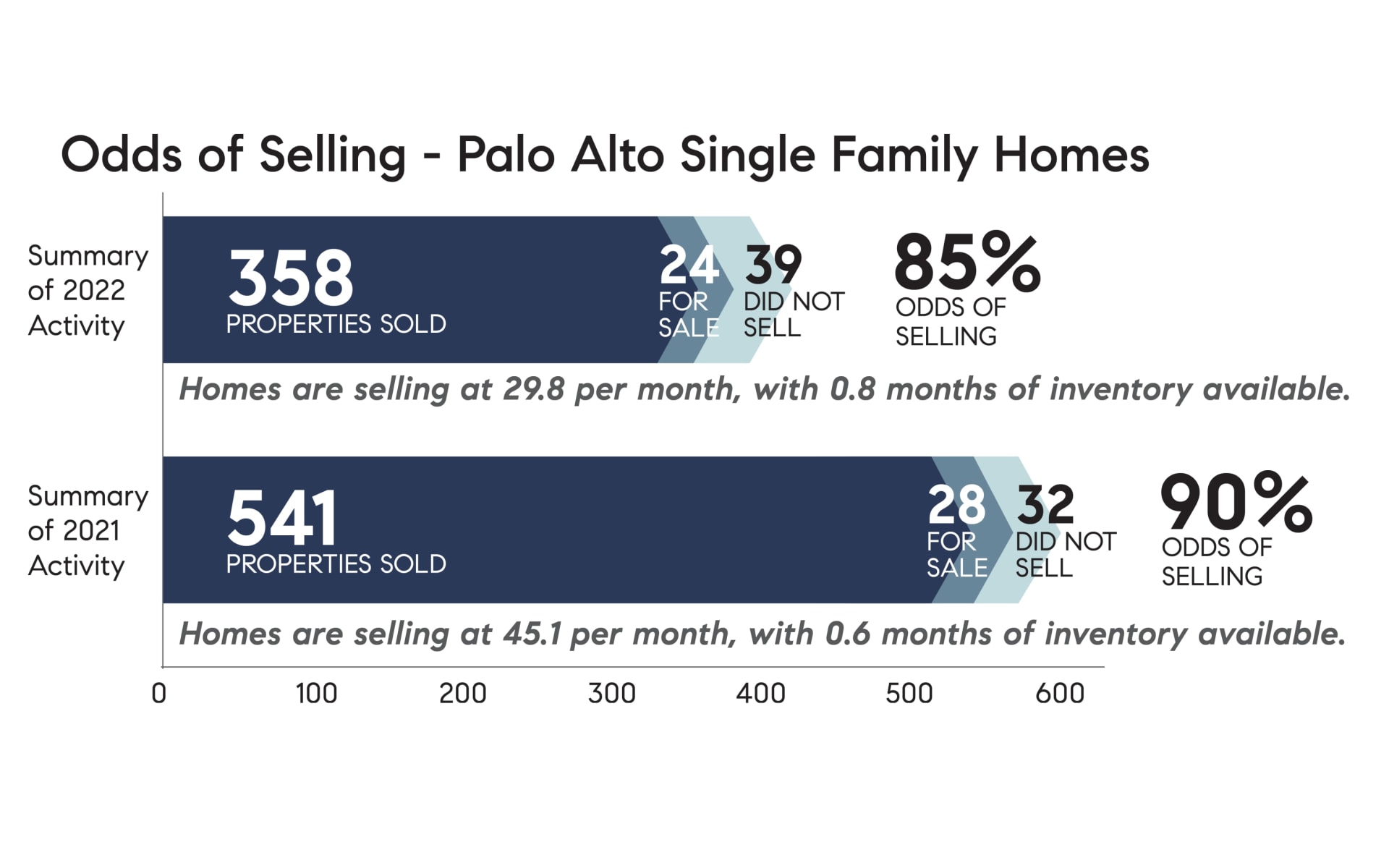 Question for 2023
To answer the question I'd look at three different factors.
#1 - Inventory - There are not a lot of houses to buy right now. This has vexed buyers over the years when there have not been enough homes to meet demand, but now it is helping to stabilize prices. The Bay Area still has more qualified residents who need adequate space than they have housing units. This will serve as a floor for pricing if current macroeconomic conditions remain stable.
#2 Interest Rates - Last year to curb inflation, the federal reserve raised the target federal funds rate 7 times. This had a direct impact on mortgage interest rates, which rose from just above 3% in the beginning of 2022 to over 7% in November. If the Fed's efforts to slow inflation continue to be effective, further drastic rate increases will slow or stop. The current mortgage market has factored in 1-2 more slight increases in the Fed's target rate, and currently we're seeing rates around 5% for a 30-year fixed rate jumbo loan. Historically, these rates are still significantly lower than what people were paying in the 80's and 90's.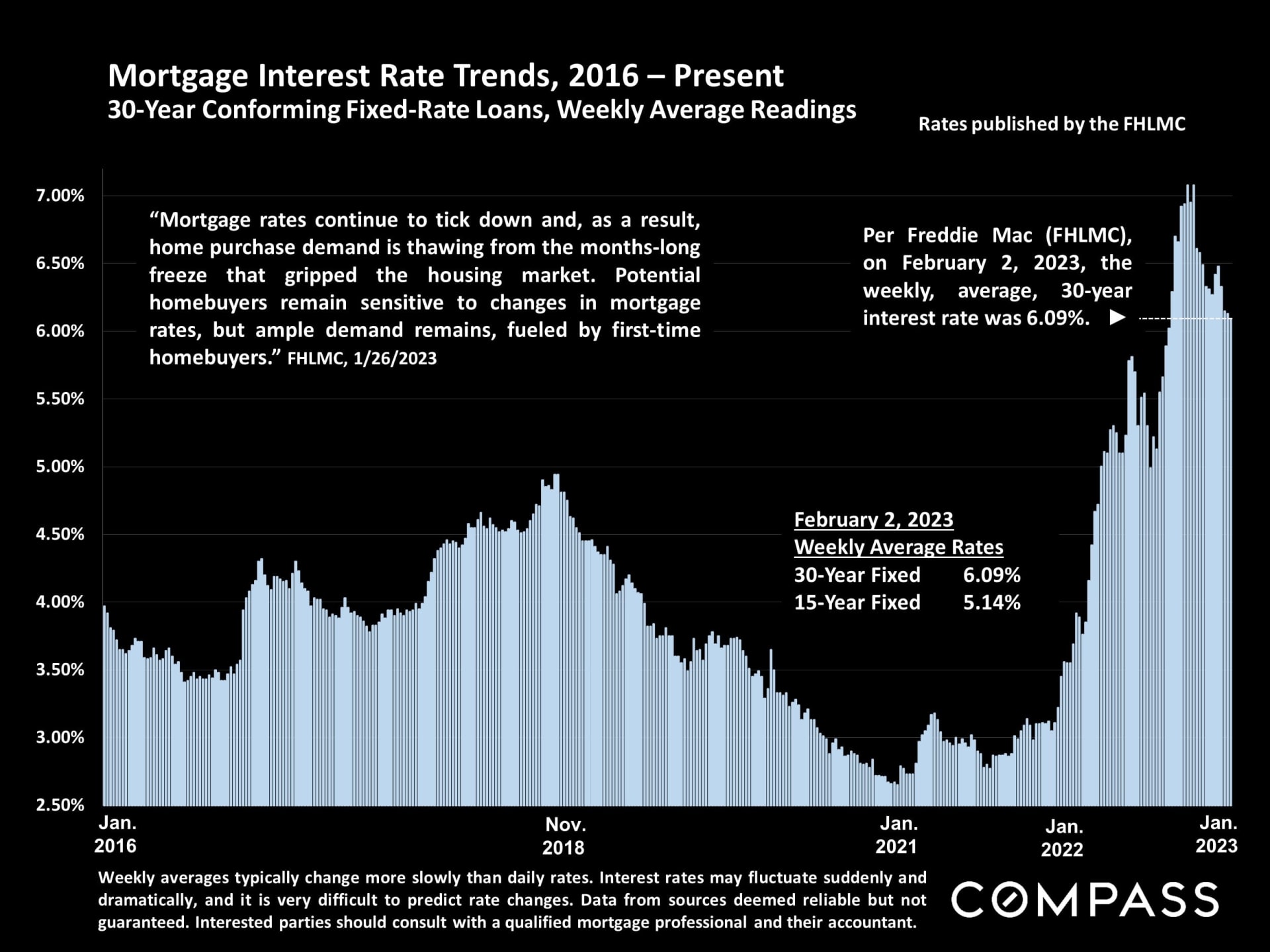 #3 It's Not 2008 - There are many factors in our current economy that will keep prices from dropping like they did during the last housing downturn. Between jobs continuing to increase, a limited supply of inventory and significantly fewer homeowners facing late mortgage payments or foreclosure, prices should remain fairly stable. I believe the biggest risk to Silicon Valley is continued and significant layoffs from some of the area's biggest employers.