The 2022 real estate market was truly a year of two opposite halves! The beginning of the year started off following the same pandemic-driven high sales and lightning fast pace, with record sales in Central Portola Valley and Ladera. The second half slowed considerably as buyers paused their activity. We aim to provide data and analysis to make sense of our hyper-local Portola Valley market.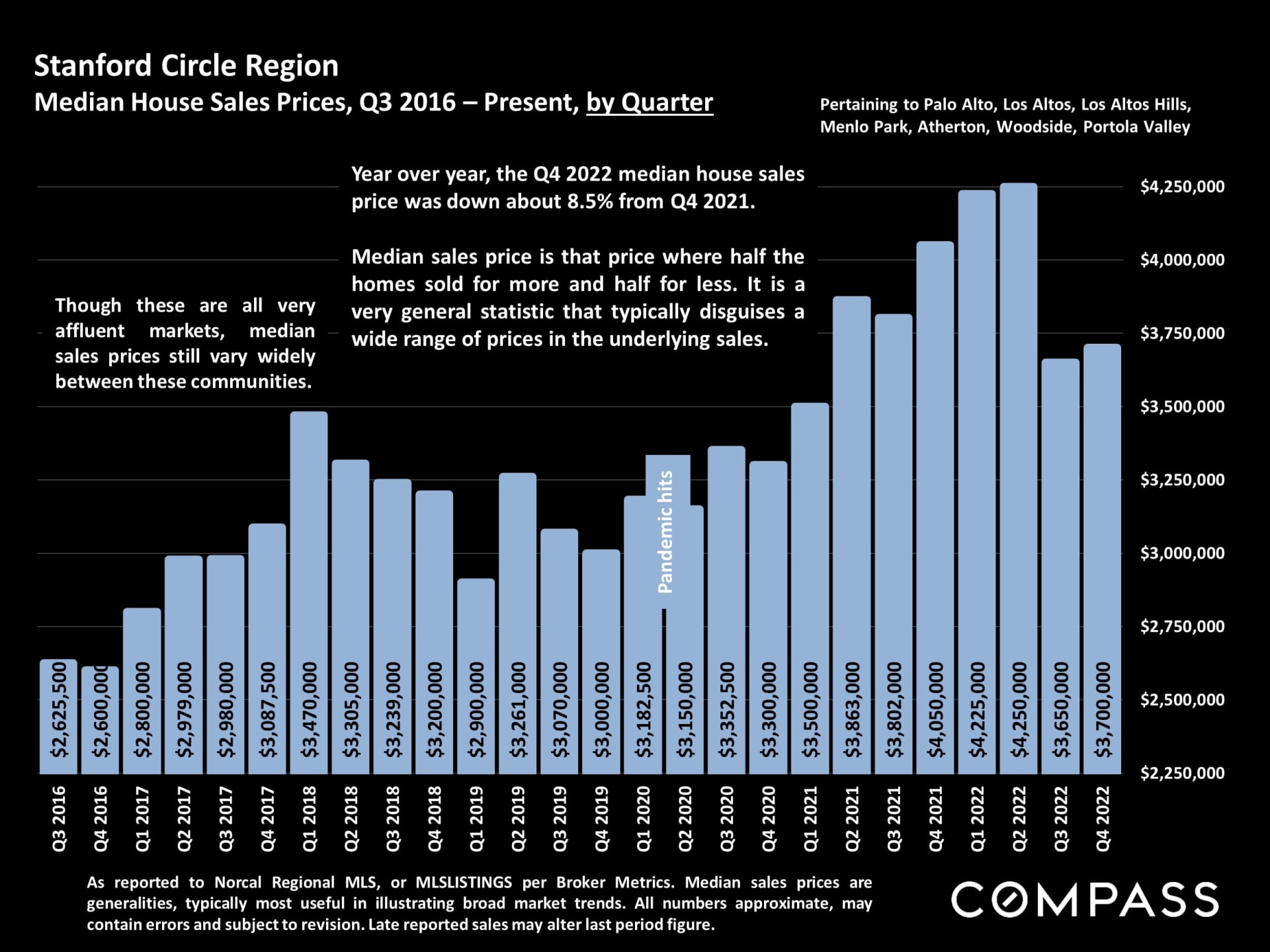 This data from an area designated Stanford Circle which includes Portola Valley, Woodside, Menlo Park, Atherton, Palo Alto, Los Altos and Los Althos hills, shows the continued rise of the median price through most of 2021 into Q2 of 2022. As of Q3, there was a substantial drop in median price and sales volume in these areas.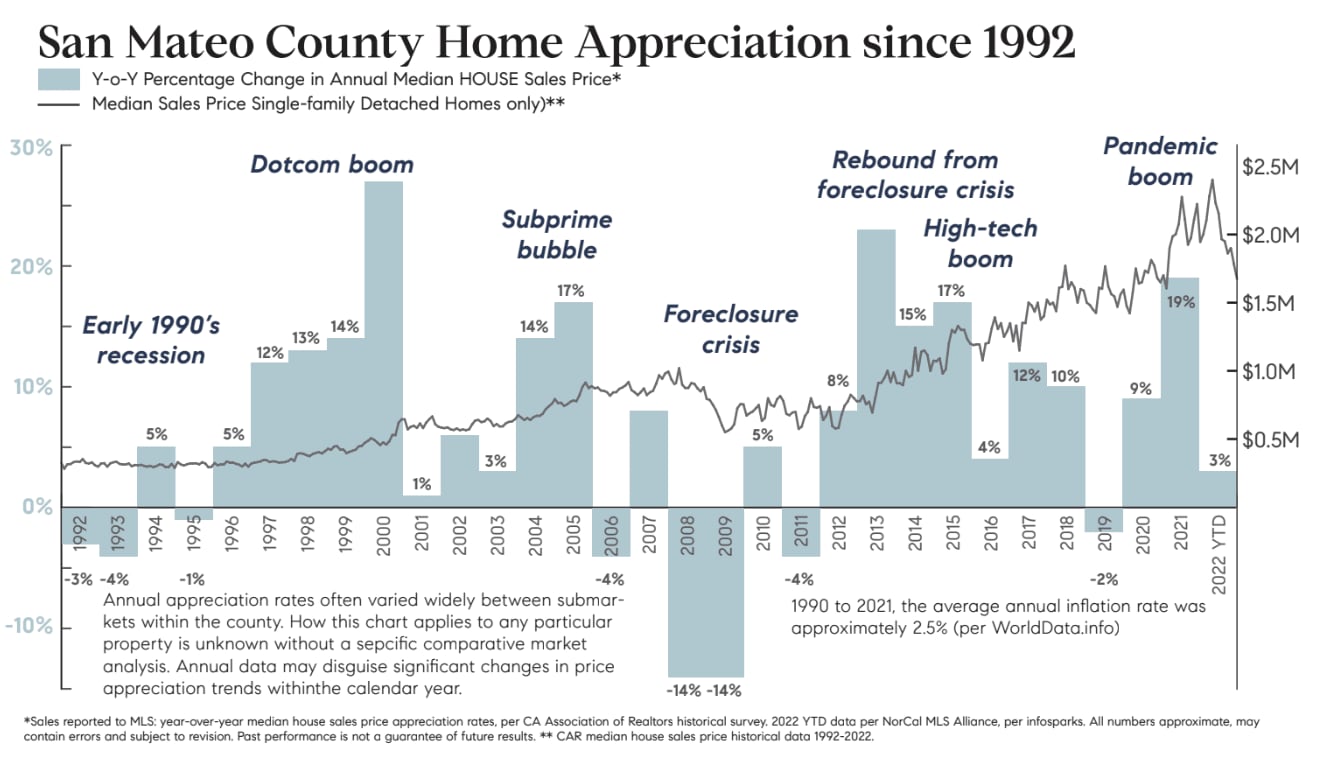 However, to put things into perspective, the Bay Area has still had an incredible run in terms of appreciation over the last decade. Despite the slowdown the overall median price at the county level was still 3% higher than 2021.
Question for 2023
To answer the question I'd look at three different factors.
#1 - Inventory - There are not a lot of houses to buy right now. This has vexed buyers over the years when there have not been enough homes to meet demand, but now it is helping to stabilize prices. The Bay Area still has more qualified residents who need adequate space than they have housing units. This will serve as a floor for pricing if current macroeconomic conditions remain stable.
#2 Interest Rates - Last year to curb inflation, the federal reserve raised the target federal funds rate 7 times. This had a direct impact on mortgage interest rates, which rose from just above 3% in the beginning of 2022 to over 7% in November. If the Fed's efforts to slow inflation continue to be effective, further drastic rate increases will slow or stop. The current mortgage market has factored in 1-2 more slight increases in the Fed's target rate, and currently we're seeing rates around 5% for a 30-year fixed rate jumbo loan. Historically, these rates are still significantly lower than what people were paying in the 80's and 90's.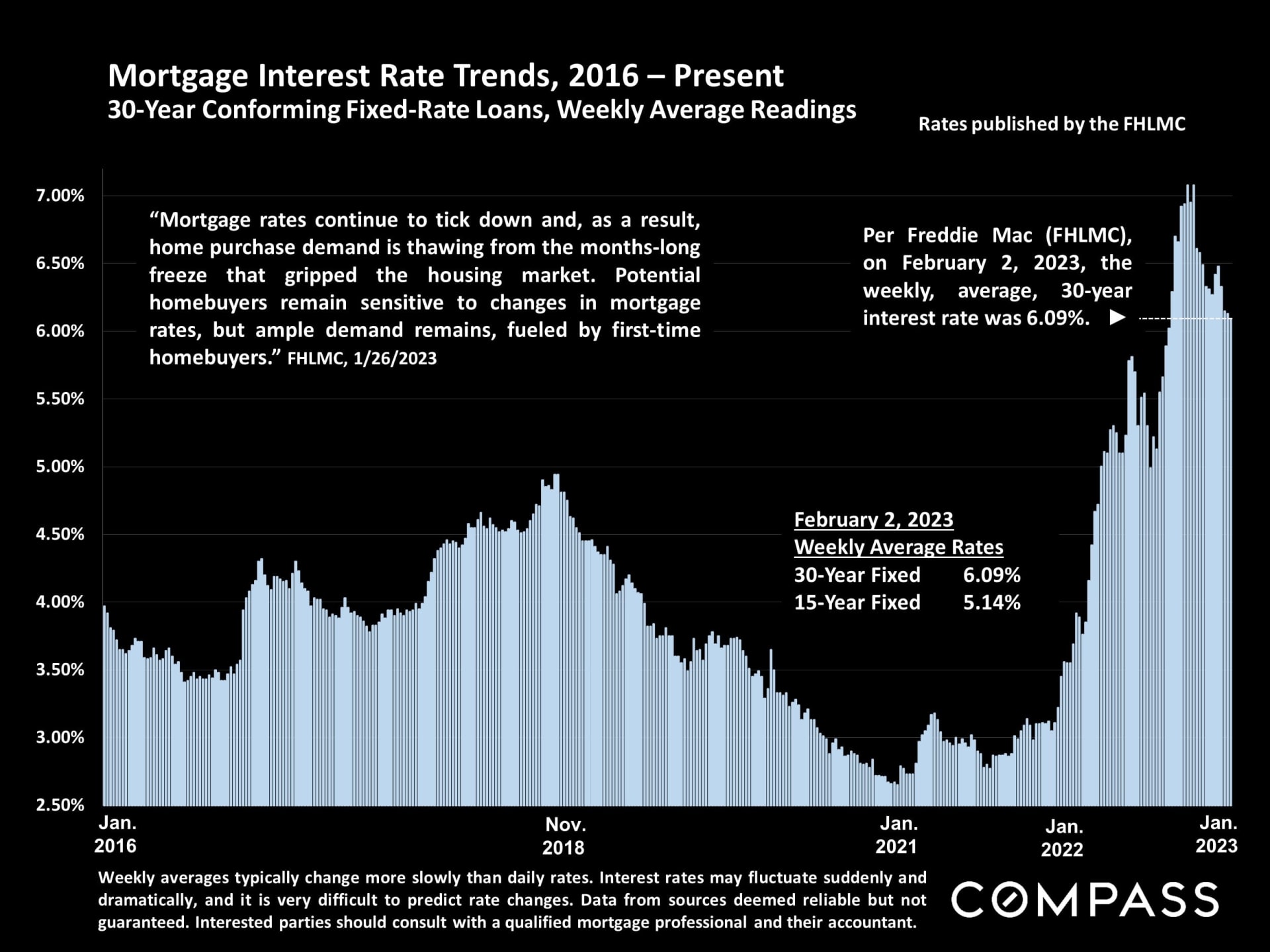 #3 It's Not 2008 - There are many factors in our current economy that will keep prices from dropping like they did during the last housing downturn. Between jobs continuing to increase, a limited supply of inventory and significantly fewer homeowners facing late mortgage payments or foreclosure, prices should remain fairly stable. I believe the biggest risk to Silicon Valley is continued and significant layoffs from some of the area's biggest employers.