Nestled quietly in the foothills of the Santa Cruz Mountains in the heart of Silicon Valley is the quaint, quiet neighborhood of Portola Valley. Notable for its small-town, rural atmosphere and close-knit sense of community, the town affords residents one of the most idyllic spots to call home anywhere in the Bay Area.


Much of that allure stems from the area's luxury real estate. A celebrated mix of mid-century properties and high-end new construction, the market is one of California's most diverse and unique. The homes here offer a more elegant, rustic lifestyle than other areas of the peninsula and also allow plenty of room for improvement.


Thanks in large part to the community's push to preserve its natural surroundings, homes in Portola Valley sit on large, oversized lots. Homeowners are constantly seeking to improve upon their already grandiose investments to elevate their quality of life and even enjoy a higher return on investment farther down the line.


It's not simply a matter of crafting something bigger with more space for family and friends. Much of the focus is on improving comfort and convenience, updating technologies in historic homes, and making a spectacular residential space even more special.


What improvements are suitable for your Portola Valley home?


While every homeowner has different wants and needs, the goal is to improve your current lifestyle while also increasing your home's value. Even if it's a newly constructed property or one you've updated prior, there are many ways to upgrade. With this in mind, let's take a look at a few upgrades to consider.
Luxury upgrades for your Portola Valley home
Invest in a home office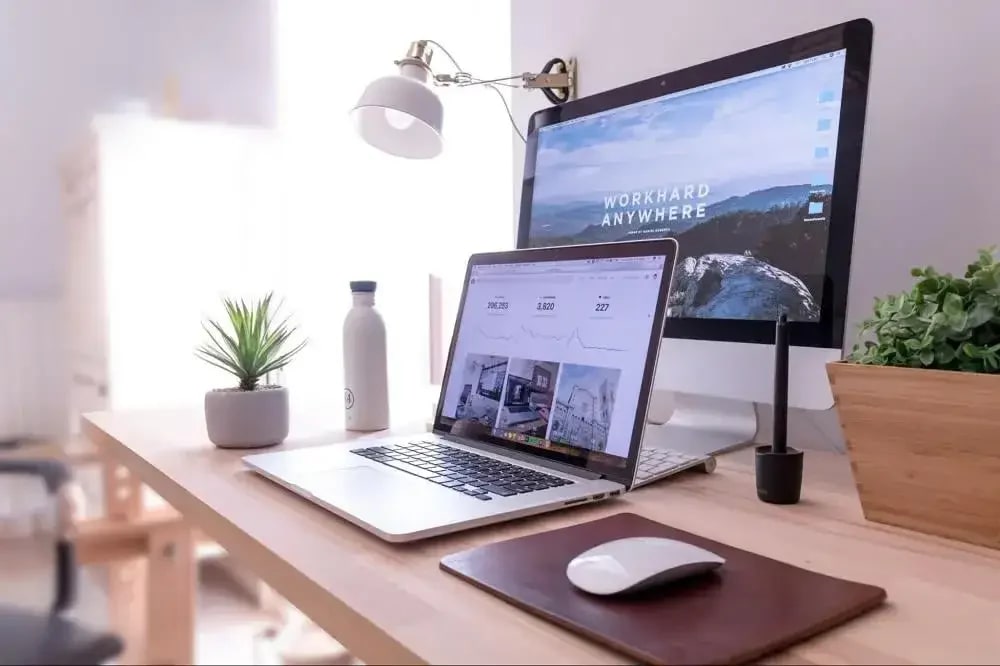 One of the lasting impacts of the recent coronavirus pandemic will be the shift in how we work. The need for more room when entire families had to work and learn from home partially sparked the hot housing market over the past eighteen months.
Individuals weren't looking for a little extra space to plant a desk and chair; they needed fully formed rooms that functioned on par with the physical office spaces they once commuted to before the pandemic. As a move to home offices is transforming into a long-term change, especially in our current era of increasing remote employees, the demands of this space are even greater.


Whether you already have an office to upgrade or you're starting from scratch, your approach will be similar. Ensure you give yourself ample workspace to achieve your daily tasks. Desktop space, shelving, and storage – whether via cabinets or closets – cultivate a space where one can be productive.


Technology is critical, and your office upgrades should include wiring for high-speed internet and networking. You'll also want plenty of room for your tech as your needs evolve, so be sure you have spots for your laptop or computer, printer, scanner, and television.


Most importantly, plan ahead. Your home office needs may need to evolve quickly. Ensure any updates are made with the future in mind, so you're not constantly making improvements. This will boost your home's value should you ever sell, as buyers will pay a premium for an office they can start at on day one.

Create dedicated hobby rooms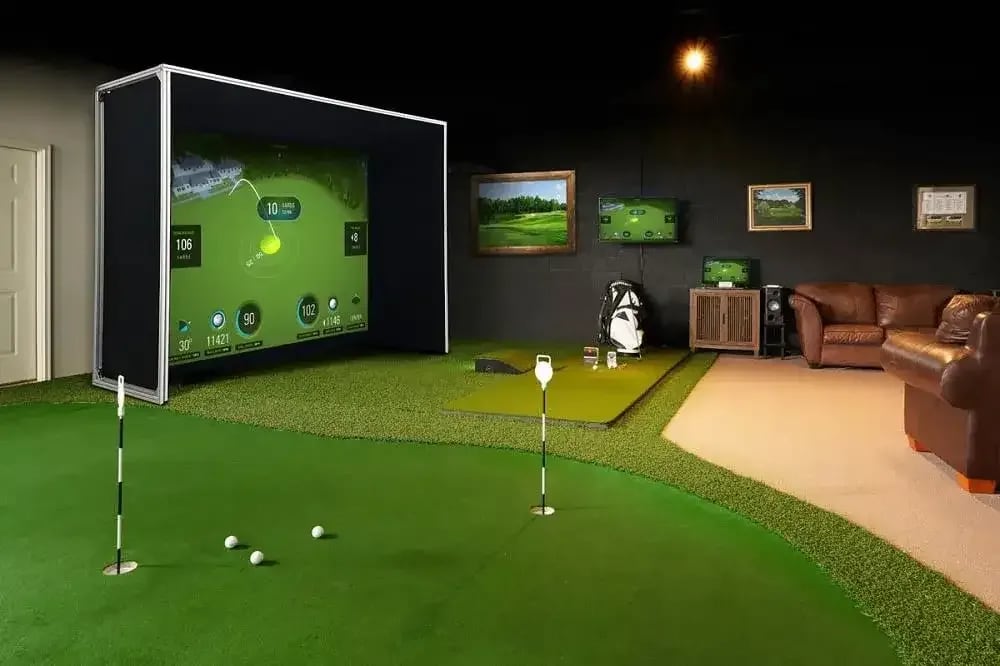 Similar to a home office, dedicated spaces are fast becoming a sought-after amenity for luxury buyers. We're not just talking about a home gym or billiards room either, although both of those would be welcome by many deep-pocketed home buyers.


Instead, we're referencing flexible areas of a home that can accommodate a wide range of hobbies and pursuits. From wine cellars to recording rooms to artist studios to a home theater or gaming area large enough to house a golf simulator or mini-arcade, buyers seek additional square footage to follow their passions.


As you consider updates to your Portola Valley home, look to converting underused rooms. Do you have a vacant attic or basement space? Is there an extra den, loft, or sitting area that's underutilized? Is there a spare bedroom or two that's rarely occupied? These rooms are prime for conversion, and there's not much you'll need to do.


Unless you're planning your own hobby or movie room, you don't have to immediately outfit this space as a recording studio or install tiered theater seating. You can create a space where you or a new owner can make it anything they want. Adding French doors to enclose or distinguish the space, additional electrical outlets and lighting, and updating the flooring will create a blank slate for you or a future owner to make the room their own.

Update your kitchen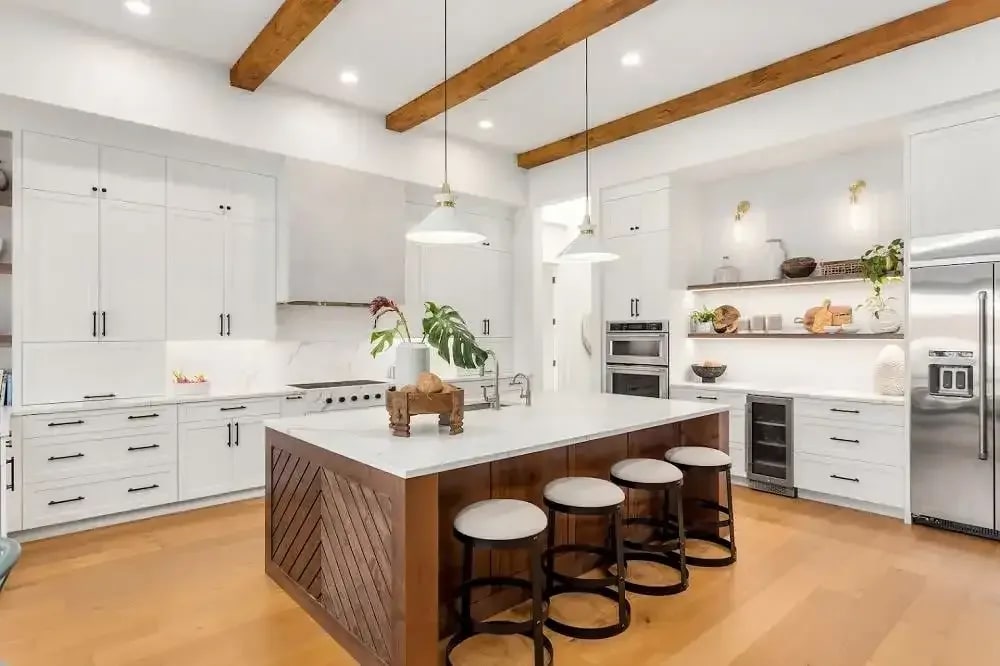 While many of us appreciate the idea of the kitchen as a luxury space, the reality is that we treat it more as a utilitarian area. Even in a high-end Portola Valley home, function supersedes form in what is arguably your home's most important room. With the exception of new appliances, your kitchen is often overlooked in favor of updating other rooms in your home.
Take a look around your kitchen. What do you see?
Unless you're standing in brand new construction, you're certain to find numerous elements needing an update, such as the sink and faucet fixtures, lighting, cabinet and drawer hardware, backsplash, and countertops and floors. The great thing about a luxury kitchen update is that it doesn't take much to transform it into an exceptional space. Assuming your cabinets are in decent shape, you'll save considerable time, money, and effort by leaving those alone or simply giving them a fresh coat of paint.


From there, you can invest in upgrading your kitchen's surfaces and fixtures. These targeted luxury enhancements ultimately serve a dual purpose - giving a long-neglected room a fashionable update and providing you a sizable ROI should you sell your home in the future.

Enhance your outdoor spaces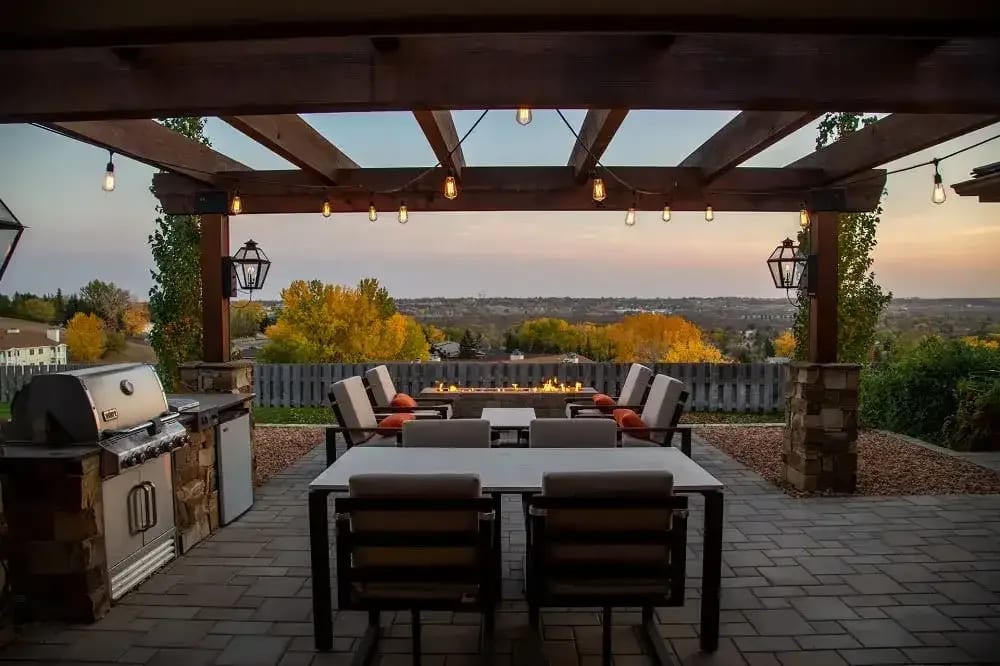 As we noted, Portola Valley is widely known for its stunning outdoor areas. The entire community is a natural wonder. Seemingly isolated from the more hectic, urban areas of Silicon Valley, it is arguably the most rural of the region's towns and cities. This also makes it the perfect place to carve out a genuine backyard oasis.
Much like it did with the home office, the pandemic placed renewed importance on a home's living spaces. Livability outside is just as vital as it is inside. You want it to feel like it's an extension of the house instead of standing apart.


Basic improvements include updating your outdoor seating and tables as well as rugs and decor with high-end, durable pieces which compliment your home's interior while standing up to the rigors of the outdoor environment. Should you desire a bolder remodel, transform your outdoor kitchen into a rival for the indoor version. A commercial-grade grill including side burners, sink, mini-fridge, and wine cooler increases your cooking and dining options while providing more room to entertain.


Outdoor luxury is as much about the materials you use as the improvements you make. Stone elements in fireplaces or fire pits, travertine for the patio or food preparation surfaces, and built-in planters for flowers and herbs infuse your outdoor area with texture and focal elements.


If you want to carry these improvements to their natural conclusion, installing a pool where one doesn't exist or upgrading one that does with water features, tanning ledges, or garden elements will create a space guaranteed to impress anyone who visits.

Infuse your home with innovative technology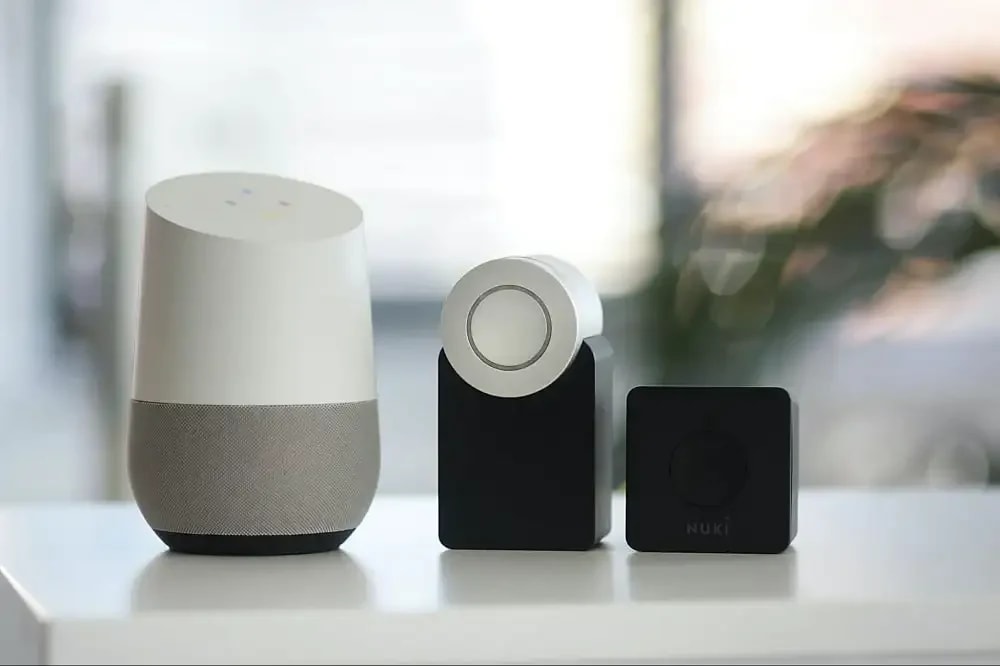 Modern luxury homes are not complete without the latest smart technologies. Even in older or more historic homes, many of which are found in Portola Valley, the expectation from buyers is a classic aesthetic with very modern convenience and comfort.
You can update practically any home with intelligent technology. However, for it to be impactful, it needs to be seamless and enhance the entire home's livability. AI-based smart security systems are an excellent place to start especially if you want your home to appeal to security-minded buyers. This includes securing windows and doors and adding strategically placed cameras to help protect valuable art or wine collections.


Technology extends to every corner of the home. Smart appliances help your kitchen become a more efficient space, so you spend less time cooking and managing your pantry and more time dining and conversing with your guests. Smart bathroom mirrors and immersive shower and bath controls create a mood based on your preferences, tailoring everything from the streaming music you hear to the optimal water temperature.


Innovative systems improve comfort and conservation. Luxury additions such as radiant heat systems, smart lighting, and automated shade control enhance your home's environment while also cutting energy costs and providing your Portola Valley home with a decidedly more eco-friendly footprint.
Ready to explore the best of Silicon Valley real estate?
Contact The reSolve Group today
to start your home buying or selling journey. From Palo Alto real estate to Redwood City homes for sale, allow the reSolve team's years of experience and expertise to be your guide to the Silicon Valley luxury real estate market.