Palo Alto sits southwest of San Francisco Bay and draws an eclectic crowd. Between Stanford University, Silicon Valley, and
ground-breaking businesses
like Tesla (the disruptive sustainable energy company), Jazz Pharmaceuticals (specializing in creating
innovative medical products
), and Varian Medical Systems (the leading manufacturer of
cancer-fighting tools on multiple fronts
), Palo Alto beckons creative individuals with a keen desire to impact the world.
Palo Alto homes accommodate the eclectic vibe of the town, with just as diverse an offering as the people who settle here. Running the gamut from
classic and timeless to original and innovative
, the Palo Alto real estate landscape truly captures the essence of the town: the pioneering human spirit that appreciates the vibrant and lustrous natural setting.
Intending to reduce its carbon footprint by 80% by 2030,
already accomplishing a 28% reduction
, Palo Alto is a leader in respecting the earth. As such, investing in Palo Alto real estate proves a wise choice and a conscientious one. With a returns forecast (based on an AI statistic reader) to be around +26.32% on a five-year investment, purchasing any style of Palo Alto home is a wise choice for investing in real estate while contributing to a sustainable, green initiative.
It's no wonder that Palo Alto wants to give back to the earth and preserve it. Nature's backdrop showcases unmatched vistas that are both colorful and serene. Diversity doesn't just apply to Palo Alto's homes, job market, and communities: the variety of ways to explore nature in this area is just as broad.
Something for everyone: hiking in Palo Alto
For the birds
A standard must-hike trail for beginners and bird watchers alike is the Baylands Nature Preserve. This trail is fully paved with wheelchair access, this trail winds through almost 2,000 acres of undisturbed marshlands for 15 miles.
Avid bird watchers can seek out
kingfishers, various woodpeckers and sapsuckers, owls, various sandpipers, and waterfowl. Plenty of snakes, reptiles, turtles, and frogs live here, too, and the wide-open marsh provides a cool breeze and beautiful views of the sky at sunrise and sunset.

Dishing out some history
If you're interested in offbeat tech, landmarks, and history, particularly of the Cold War era, going for
a hike at the Dish
must be on your hiking list. A gentle 3.5-mile stroll, even those not interested in the history of the massive satellite dish will enjoy the light climb in the hills, with views of San Francisco, Oakland, San Jose, and the East Bay. This historic area is a must-see on a hiker's way from the San Francisco Bay toward all the beautiful parks along the Pacific Ocean and is a favorite of those who own Palo Alto homes.

Back to nature's roots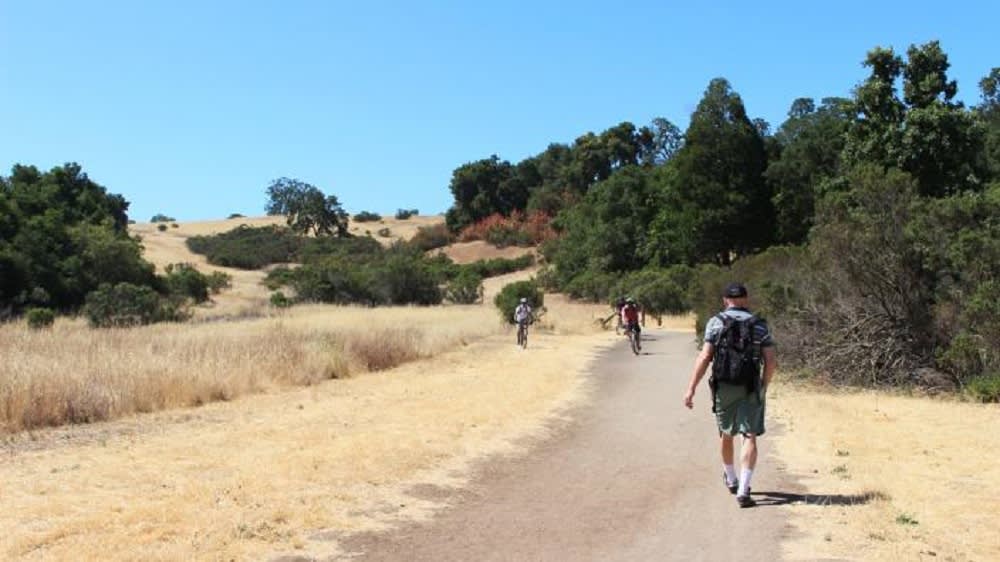 The Enid W. Pearson Arastradero Preserve provides plenty of wildlife for observation and hiking that allows horseback riding on some trails! Though it's owned by the city, the non-profit group Environmental Acterra has an arrangement with the city for a stewardship program. Volunteers and students work hard to
conserve the area's natural beauty
by planting native plant life and doing away with invasive species. They accept help from anyone willing, so hikers can
get involved and give back to the area
in a very tangible way. Arastradero's trails can provide a rigorous hike or a calm one, with some shaded areas and more open spaces.

Choose your adventure
A bit further south from Pearson-Arastradero,
challenge yourself and intensify your hike
or enjoy a more calm day trip. Trails lead to Arastradero Preserve Loop Vista Point, a gorgeous trail with plenty of views, a dog area, and restrooms. A path south from there will lead you to Madeira Point, a well-known scenic spot. To the west of this lies Oak Grove, a little picnic ground, and just beyond that,
Portola Vineyard
, Portola Deli, and the
Alpine Hills Athletic Club
with tennis and swimming.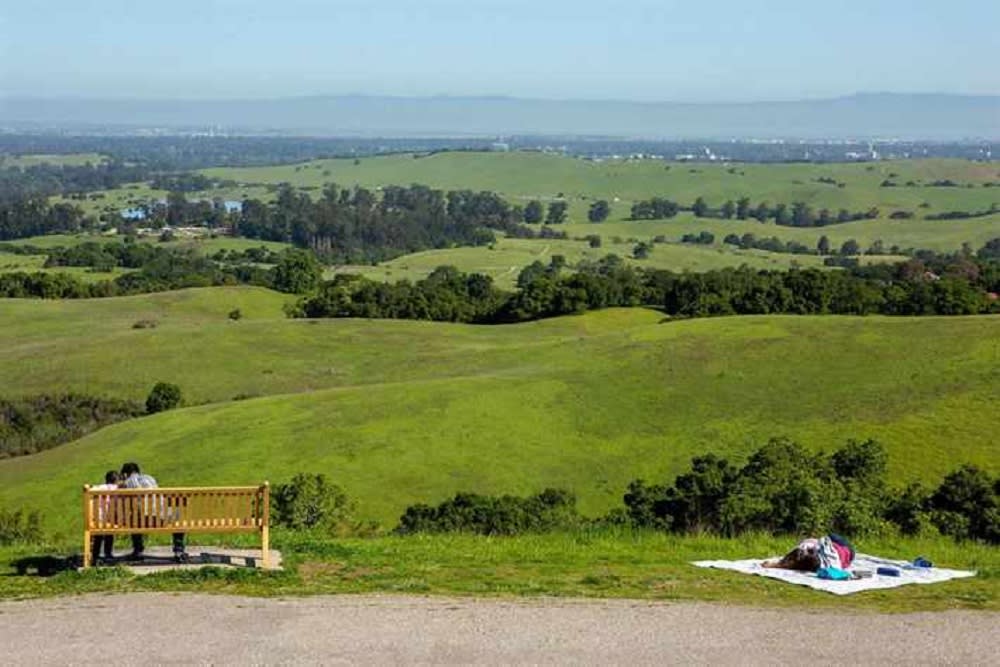 If, however, a more rigorous hike is your speed, hiking a bit southeast from Pearson- Arastradero will lead you to the
Foothills Nature Preserve
. Mapping out your trek will be the wisest choice, as trails wind and cut a zig-zagging snake back and forth down to Monte Bello Preserve. Another good reason to map this hike is that some roads cut through private areas. The city
only allows those who own or rent Palo Alto real estate access
to the Foothills Park, making this an exclusive park.

Shady days for family fun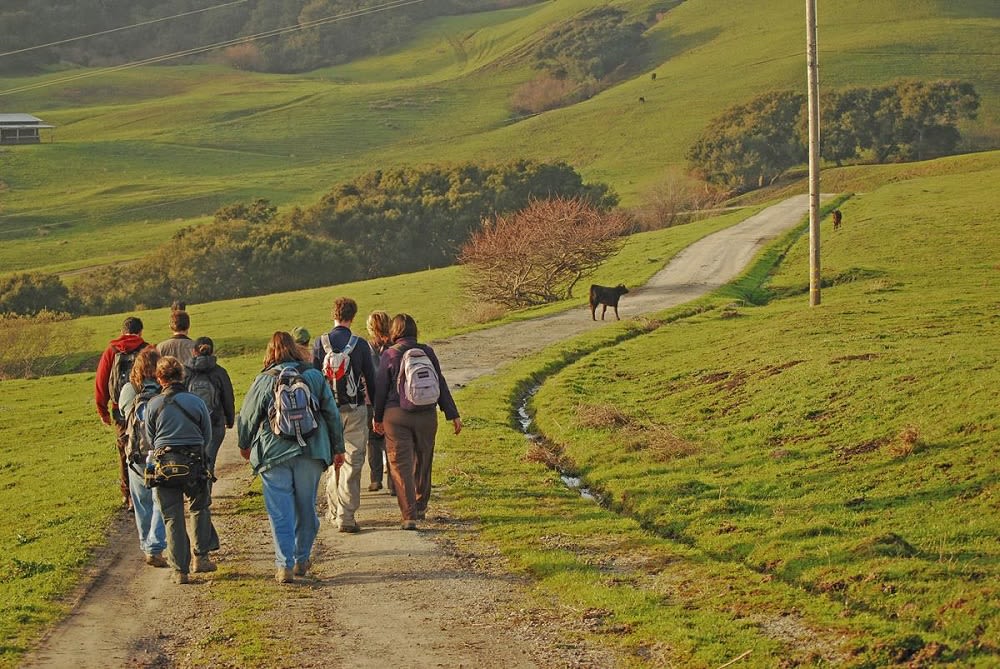 Photo courtesy of San Mateo County & Silicon Valley
For a fun family experience, go hiking for the day or camping for a few days in
one of the parks perfect for children
. Just southwest of Stanford, Harrington Creek Trail leads to La Honda Creek Open Space Preserve. This park gives limited permits for access, and rangers patrol all day, making this the
perfect place to bring your children
. Plenty of trees provide shade throughout the park, and free-roaming cows can entertain children and provide something different from other trails.
The sequoia tree only resides in California, while the redwood grows in California and the south side of Oregon. If you're visiting the area to look at Palo Alto homes, your family must take advantage of the proximity to these giants. Their numbers have sadly diminished in recent dry seasons and wildfires. But even with their fewer numbers, their majesty remains; true gems of the Pacific Coast landscape. The Sequoia Nature Trail Loop, southwest of Palo Alto in
Portola Redwoods State Park
, provides
1.5 miles of relaxed hiking
along a river. It's a fairly popular trail that's perfectly suitable for families.

Botanical bounty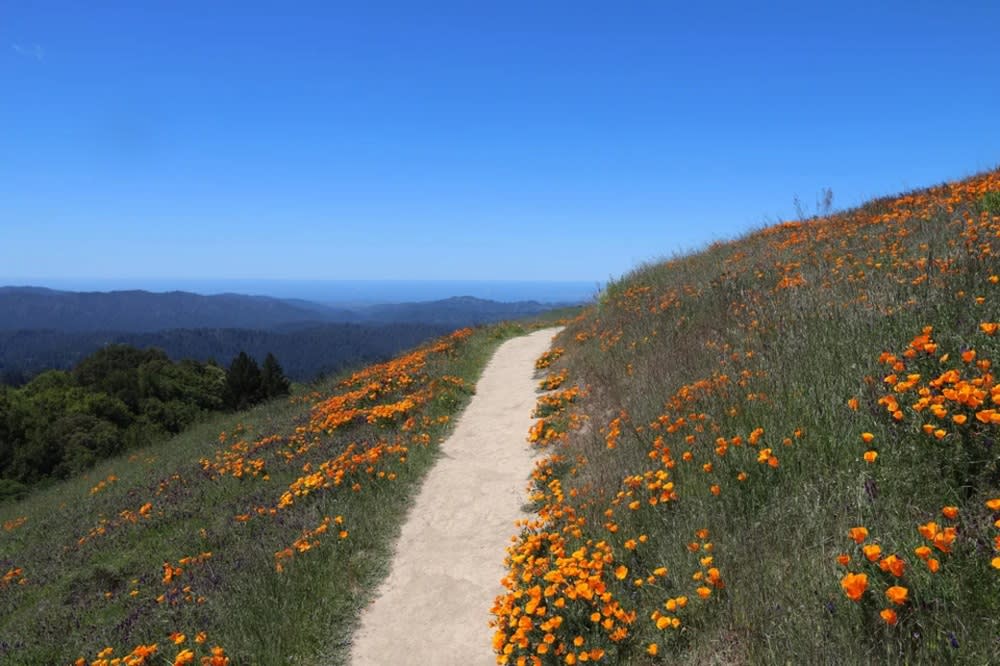 Only the bright colors of the wildflowers carpeting the meadows could complement the rich greens of the forest. The Russian Ridge Open Space Preserve
showcases a variety of wildflowers
that require an audience. Plenty of trails accommodate those who prefer a less rigorous hike to enjoy the view—a few of the vistas require a bit of effort down some steep areas. Still, other
access points
make this perfect for children or less experienced hikers.
Do you want to live near all of these fantastic hiking locales? Reach out to one of the trusted Palo Alto real estate agents in the
reSolve Group
for assistance.