Cooper-Garrod Estate Vineyards
For decades, the Garrod family produced dried prunes and apricots, like much of the Santa Clara Valley, which was known then as "The Valley of Heart's Delight." As the valley became less agricultural and more developed in the late 1950s, the family's aging orchards were replaced by an equestrian center that Garrod Farm still runs today. Then came the addition of grapes, which traditionally thrive in the valley's microclimate. The first vineyard of Cabernet Sauvignon was planted in 1972, and the rest is history.

Five generations and 120+ years later, Cooper-Garrod Estate Vineyards continues to be a family agriculture operation. The wines produced here are truly unique and boast a variety of flavor profiles. If you enjoy a bright and citrus-forward white wine, opt for the 2019 Chardonnay. For a delectable red, try the 2015 F7U Cutlass made with Syrah and Cabernet Franc grapes, featuring a palate of pomegranate and dark berry with a mushroom earthiness and a hint of cardamom.

Drop by the tasting room any day of the week to enjoy wine flights, glasses, or bottles beside some exceptional herbed chevre, Creminelli prosciutto, gluten-free rice thins, and more.
Coterie Winery
Stop by Coterie Winery to indulge in one-of-a-kind wines and delicious fares offered by local restaurants during Foodie Fridays. Located in a quaint neighborhood near downtown San Jose, Coterie is a community treasure. The winery is open from 1-5 PM on Saturdays and Sundays for patio tastings.

In addition to weekly tastings, Coterie hosts wine tasting, winemaker, off-site and tailor-made events suitable for the wino in everyone. These private soirees include everything from wines, wine service, and stemware to set-up, food pairings, and clean-up. The wines are limited releases from tiny parcels, hailing from various vineyards in Russian River Valley, Paso Robles, Santa Cruz Mountains, Santa Lucia Highlands, and Sonoma.

Given the variety of wines, community events, online ordering, and fabulous tastings, you'll definitely want to add Coterie Winery to your must-visit list.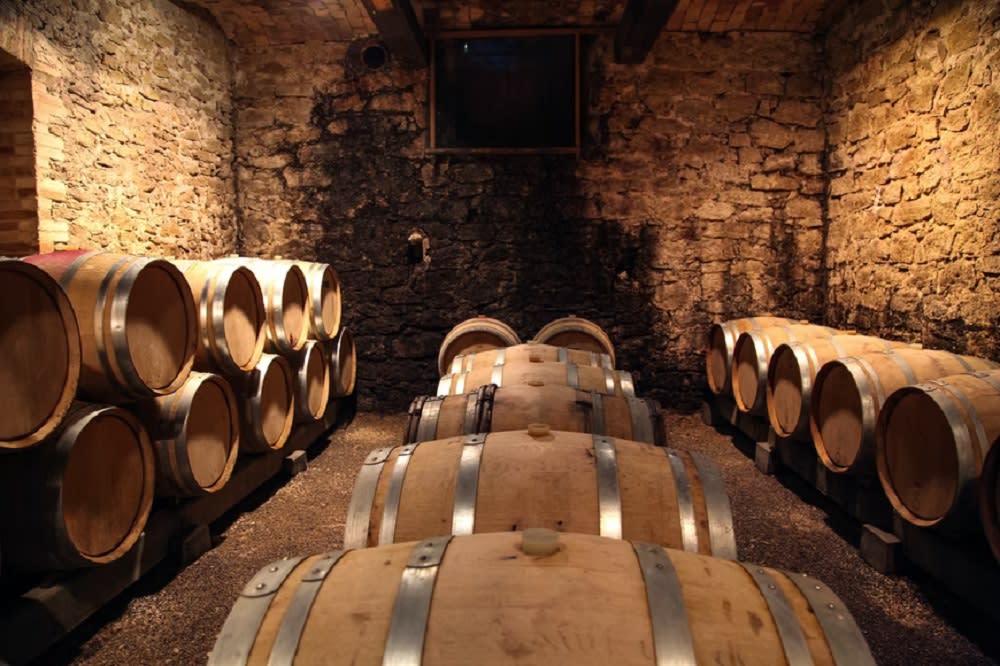 Eden Estate Wines
Eden Estate Wines produces Cabernet Sauvignon wines from fruit grown organically in the Santa Cruz Mountains, harvested by hand and bottled onsite. The vineyards are situated among oak trees at the base of the storied Mount Eden, where heavy clay soil and limestone lend a rich, dense and concentrated palate to the estate-grown wines.

Eden Estate Wines currently has eight varieties, each with its own flavor profile and unique charm. The 2020 Pieces of Jewel Pinot Noir is a special tribute to singer-songwriter, musician, and author Jewel. A fantastic deep red hue and scents of sage, wild thyme, ripe cranberry, cherry, and crème brulée make this bottle a special treat. For a silky vino with intricate tannins and moderate acidity, try the 2016 Cabernet Sauvignon Reserve, which boasts notes of vanilla bean, blueberry, plum, and jasmine.

Regardless of the wine you choose, you'll be delighted with the bottles you'll receive when you join the Eden Estate Wine Club.
House Family Vineyards
Family-owned and operated on a 73-acre family compound above Saratoga, House Family Vineyards produces estate wines created from grapes grown onsite in the Old Oak Vineyard. House Family Vineyards proudly offers award-winning Chardonnay, Merlot, Syrah, Cabernet Sauvignon, Cab Franc, and Petit Verdot from the estate. They also offer Zinfandel, Sauvignon Blanc, Pinot Noir, Rosé and GSM. A selection of these offerings is available in the tasting room.

If you're interested in enjoying some wine shipped straight to your home, join the House Family Wine Club to receive three bottles in spring and three bottles in the fall. Become a club member today to enjoy hefty discounts on single-bottle and case purchases.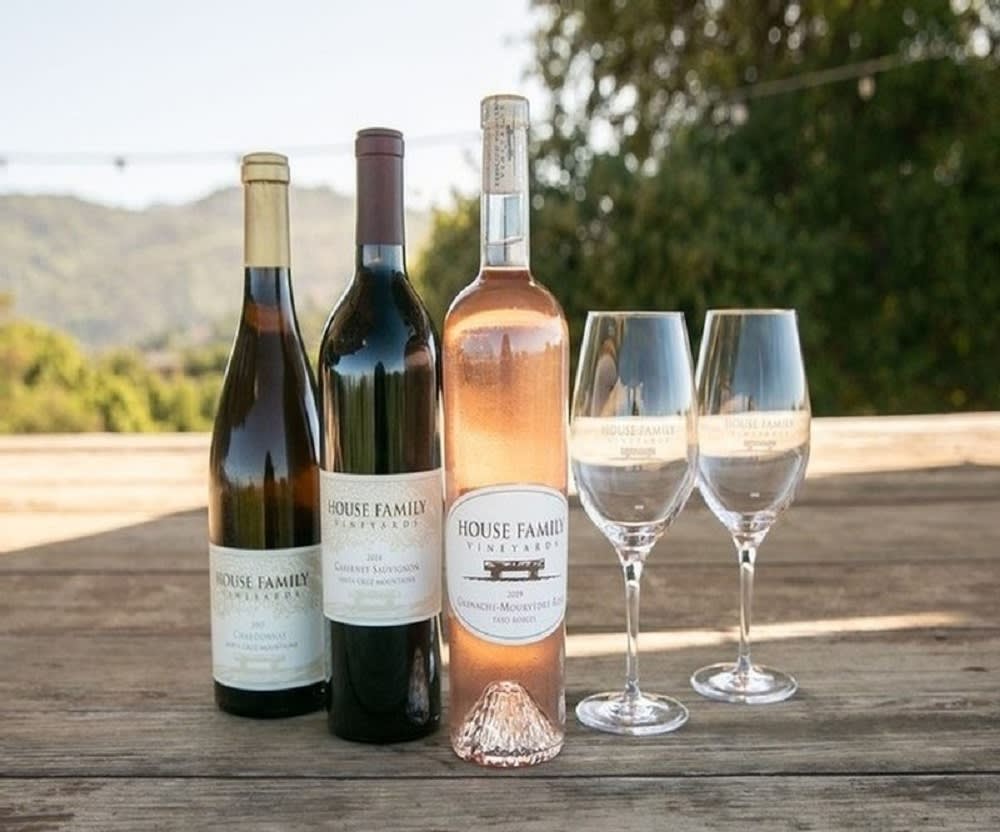 La Honda
La Honda Winery works closely with Post & Trellis Vineyards, farming over 50 private estate vineyards situated along the Santa Cruz Mountains between San Jose and San Francisco. These vineyards are located in Woodside, La Honda, Hillsborough, Portola Valley, Atherton, Los Altos Hills, Saratoga, and Los Gatos.

These diverse locations are crucial to growing the perfect fruit for different wines. Once harvested, their unique attributes are showcased via small batch winemaking with state-of-the-art equipment and old-world craftsmanship. Between the sun-kissed vineyards of Los Gatos Cabernet vineyards and the La Honda Pinot Noir vineyards cooled by Pacific fog, La Honda's vines produce varietals born of different soils, elevations, sun exposure, and temperatures.

Whether you prefer a light and crisp Sauvignon Blanc or a juicy, full-bodied Pinot Noir, La Honda Winery has a wine for you. If you're a wine enthusiast, join the wine club and treat yourself to three, six, or 12 bottles delivered to your home so that you can indulge in some fabulous vino anytime.
Loma Prieta Winery
Loma Prieta Winery is the largest producer of Pintonage in North America, producing fewer than 3,000 cases per year. Loma Prieta is named after the flat-topped mountain that towers to the southeast and offers mesmerizing views in every direction.

In addition to the estate vineyard, the winery is sourcing Pinotage from the Amorosa and Karma vineyards in Lodi. Yes, Loma Prieta is known for its Pinotage, but it also produces award-winning Pinot Noir, Chardonnay, Viognier, Merlot, Cabernet, and Petite Syrah.

Visit the winery every weekend from noon until 5 PM to delight in stunning scenery, sublime vistas, and exceptional wines.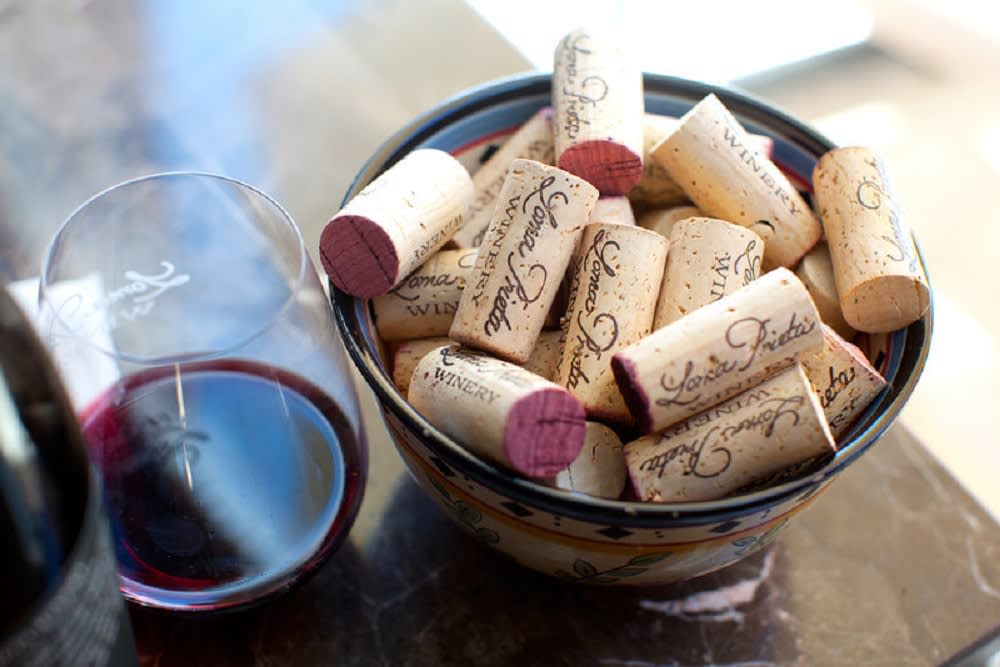 Picchetti Winery
Picchetti Winery is a family-friendly location that offers first-come, first-served tables at the picnic grounds, daily wine tastings, a wine club, and an online store. The Picchetti brothers, Vincenso and Secondo, bought 160 acres of lush landscape on Montebello Ridge and were the first family to plant vineyards there. At first, they planted Zinfandel, Carignane, and Petite Syrah and sold the grapes to local wineries. In 1896, they decided to make their own wine, becoming one of the early wineries of California.

Under new ownership by Leslie Pantling, the legacy of the original Picchetti family lives on. The winery produces roughly 10,000 cases annually that are only available for purchase onsite. The team's winemaking philosophy is to let the wines speak for themselves through minimal processing, and no expense is spared during the creation process and barrel selection. It's been 125 years since the Picchetti brothers opened and 25 years since Pantling began running Picchetti Winery, so you'd be foolish not to stop by this winery for a bottle or two.
R & W Vineyards
Located on Montebello Ridge in the Santa Cruz Mountains, R & W Vineyards grows delectable grapes at the cooler elevation of 1895 feet. Brisk mountain temperatures give the fruit a long ripening season ideal for full and rich flavor development. The intense flavor is then captured in full-bodied wine backed by soft, understated tannins developed during fermentation and barrel aging. Fine red wines are hand-crafted in small batches before being sold online, outdoor wine tasting, and through the vineyard's VIP Wine Club.

When you visit the winery, you'll be warmly welcomed by Cosmo, the friendly pitbull/rottweiler mix who is currently undergoing wine dog training. Enjoy a winery tour, tasting, and an excellent view of Silicon Valley. If you're a red wine enthusiast, you'll undoubtedly be impressed by R & W Vineyards' Syrah and Cabernet Sauvignon selections.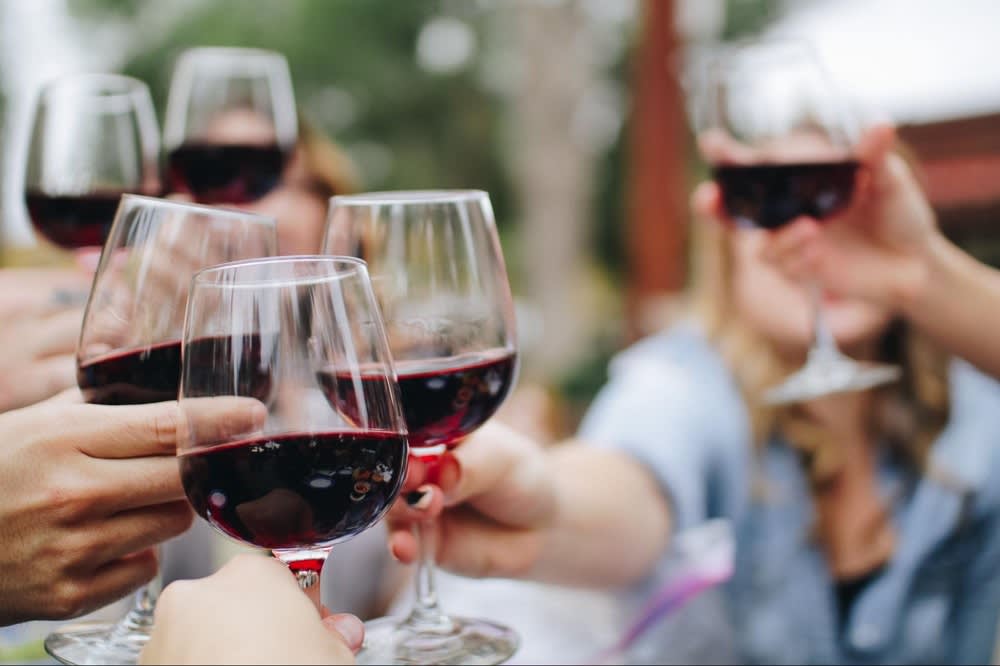 Thomas Fogarty Winery
Since its inception, Thomas Fogarty Sr. dedicated 30 acres to Thomas Fogarty Winery while keeping the remaining 330 acres untouched as an open space preserve. The vineyards are defined by the rocks that lie under this stretch of the Santa Cruz Mountains. The winery's farming practices reflect great respect for the land, working with the soil's natural micro-biological systems to create an incredible result.

Tom Fogarty Jr. and his team wholeheartedly believe that healthy soil is key to supporting healthy and balanced wines. Utilizing what they've learned about organic, sustainable and biodynamic practices, the winery has farmed Chardonnay and Pinot Noir in the Northern Skyline subregion for over 35 years. They choose grapes with minimal sulfur dioxide and ferment them with naturally occurring yeast and bacteria to keep the ingredient list short and the flavor expression monumental.

The winery's selections are vast and varied. From Pinot Noir to Chardonnay, aromatic bottles to featured offerings, you'll find a bottle or five to suit your taste.

Are you a wine lover looking to move to the Bay Area? Contact Palo Alto's esteemed real estate team, the reSolve Group. Through their unmatched regional knowledge, determination, and a commitment to serving their clients, Adam Touni, Wendy Kandasamy, and Katharine Carroll will guide you through the ideal real estate transaction.