Moving to Silicon Valley will come with a sense of excitement because it is the global hub for technology and innovation, serving as home to some of the world's largest and best-known companies.

It will also come with the sticker shock of buying Palo Alto homes or Redwood City real estate. Before moving to Silicon Valley, you should become well-versed in the real estate market and what it will take to get into a comfortable home in one of the many pleasant cities in the area.

First, the good part of Silicon Valley. It is home to companies such as Apple, eBay, Cisco, Google, Facebook, Netflix, Oracle, Hewlett Packard, and Electronic Arts. They employ thousands of employees who work in massive, shiny campuses, some located right on San Francisco Bay. There are hundreds of smaller internet and software companies operating in Silicon Valley, many of them startups that hope to hit it big.

Jobs are plentiful, the pay is great, the weather is pleasant, and there are plenty of attractions and events going on around Silicon Valley, as well as in San Francisco, which is about 40 miles to the north and is easily accessible by car and train.


Where is Silicon Valley?
Silicon Valley is a collection of affluent cities and smaller towns clustered in the southern end of the San Francisco Bay Area. It begins roughly halfway down the peninsula in Redwood and stretches to San Jose. Other cities in Silicon Valley include Mountain View, Menlo Park, Cupertino, Sunnyvale, Los Gatos, Los Altos, and Palo Alto. Buying Palo Alto homes puts residents right next door to Stanford University.

Other universities in Silicon Valley include Santa Clara University, a private school, and San Jose State University, a public institution.

Silicon Valley got its name from the many companies that were building computer chips beginning in the early 1970s, with the main material being silicon. The name stuck and an entrepreneurial spirit was born, with many companies springing up in garages and bedrooms.
Buying a home in Silicon Valley
According to a report from HSH.com earlier this year, a homebuyer in the San Jose Metro area must make nearly $245,000 a year in order to afford to buy a median-priced home of $1,660,000. That would cover the cost of the mortgage, property taxes, and homeowners insurance.

Cost isn't always a factor in Silicon Valley. Some residents who have accumulated tech wealth have been known to buy adjoining houses, raze them, and build Palo Alto mansions.

The first step in getting into homes for sale in Redwood City CA is to hire a knowledgeable real agent who has years of experience in handling transactions in Silicon Valley and knows the ins and outs of the various communities and the recent pricing trends.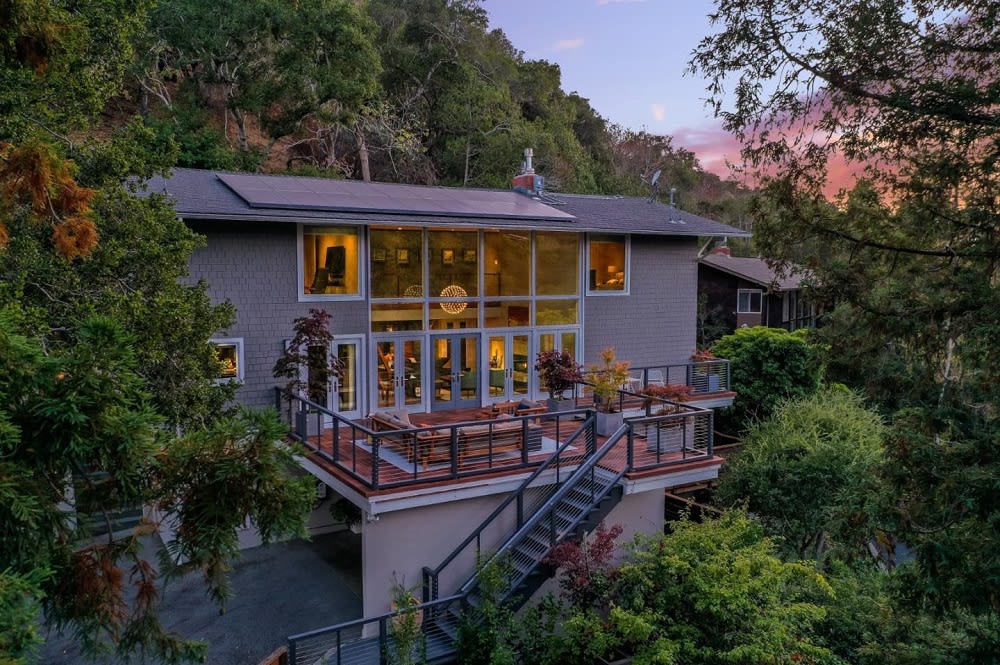 The prices
Silicon Valley remains a seller's market, meaning there are more buyers looking for homes than there are properties available. While prices seem to be easing a bit over the last few months, median home values are still sky-high.

According to Compass data, the median price of homes in Santa Clara County is $1,660,000 an increase of 17.6% during the last year. Santa Clara County includes Palo Alto, Mountain View, Cupertino, and San Jose.

San Mateo County, which includes Redwood City real estate, is just north of Santa Clara County, has a median price of $2,050,000 representing an increase of 13% during the past year, according to Compass.

When homebuyers zero in on specific cities and neighborhoods, they can be in for sticker shock.

Many homes in the area automatically fall in the luxury market with homes valued more than $3,000,000.

Portola Valley is nestled between Silicon Valley and the coastal mountains and has one of the highest per-capita incomes in the United States. Not surprisingly, buying Portola Valley houses will cost an average of $4,558,917, according to Zillow. That is a rise of 5.9% over the past year.

Palo Alto is one of the most popular communities in Silicon Valley due to its location next to Stanford University and its pleasant downtown area. Due to this popularity, the average Palo Alto house price is $3,496,551, a jump of 12.3% in the last 12 months. That is a reflection of just how popular this comfortable city is.

For those interested in Redwood City real estate, Zillow estimates that the median price is $1,855,956, a rise of 14.9% over the past year. The typical home value of homes in Portola Valley is $4,558,917. This value is seasonally adjusted and only includes the middle price tier of homes. Portola Valley home values have gone up 5.9% over the past year

It's cheaper to live in San Jose, but in Silicon Valley, that is relative. According to Zillow, it will still cost an average of $1,303,422 to buy a home in San Jose. That represents a jump of 19.6% in the last year.
Living in Silicon Valley
Because of the wealth and the number of highly educated residents, Silicon Valley is a great place to raise a family, particularly in Palo Alto homes. It has outstanding schools and a low crime rate.

The pace of life is also good. Although there are a few urban areas of Silicon Valley, it is otherwise largely suburban. There are many open spaces, parks, and nearby mountains for biking and hiking. The nearby San Francisco Bay and the Pacific Ocean provide many recreational activities, including sailing, kayaking, and powerboating.

It is a mecca for sports fans. The NFL's San Francisco 49ers play in Levi's Stadium in Santa Clara, and the NHL's San Jose Sharks play in downtown San Jose. There are college sports at Stanford, San Jose State, and Santa Clara University.

There are plenty of museums and entertainment options as well.

San Francisco and East Bay are easily accessible by car, Caltrain, or the Bay Area Rapid Transit.
If you are interested in buying Palo Alto homes in 2021, contact the reSolve Group for top-notch client services.