February 2022 Market Update
Certainly some of you have watched your portfolios bounce around in the past few weeks. It seems that the year could bring quite a lot of volatility in the equities market. However, the real estate metrics we're looking at show we'll likely have another up-and-to-the-right first half of the year. Based on the number of Active/Coming Soon listings available at the current rate of sales, San Mateo County has 18 days of inventory and Santa Clara has 14 days.
Interest rates are going up, which could slow down some of the buyer activity under $3m. Currently rates are up 34% from the lowest point last year. However our luxury market seems less sensitive to those interest rate changes.
There's no wonder it's one of America's highest priced zip codes - Atherton has 40% of its sales over $10m. Hillsborough and Menlo Park continue to be attractive options for buyers in the $5-7m range.
Palo Alto Real Estate and Los Altos have tremendous volume in the $4-5m range, which is no surprise as the median price creeps up closer to $4m.
Over the last 90 days, HERE's what $4m would buy you on the peninsula.
Median Price Map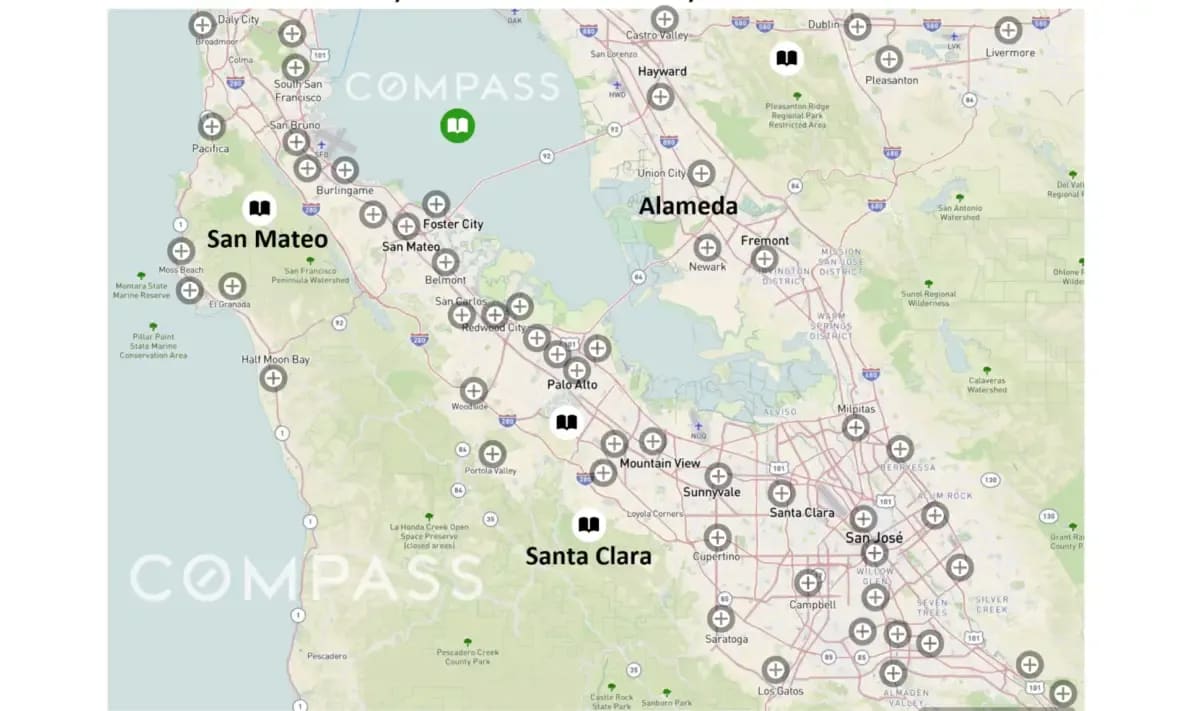 Want to see more? Click to View
208 Bentley Square, Mountain View
Our client invested in an extensive remodel during their ownership that completely reimagined the interiors with custom cabinetry, beautiful wood floors, and a private, landscaped backyard.
To get the home completely dialed-in, we advised them to install multiple skylights and to create a more usable garage with new paint and an epoxy floor coating.
These improvements tapped into the potential of the home to give the greatest possible market appeal.
We saw a fantastic response from prospective buyers resulting in 14 offers and a sales price that greatly exceeded our clients expectations.
Let's Get Social!

Follow us on Instagram to stay up to date with our team, community, and more!