August 2022 Market Update
As summer is winding down we know some of you might be sneaking away for a final trip before school starts. This summer has been a little quieter with many people traveling and a bit slower housing market.
Many of the slides in this month's analysis show a significant slow down from our very overheated spring market.
However, the next two months will serve as better indicators of what's really happening as the summer months can always be slower. We are most definitely shifting to a slightly more balanced market.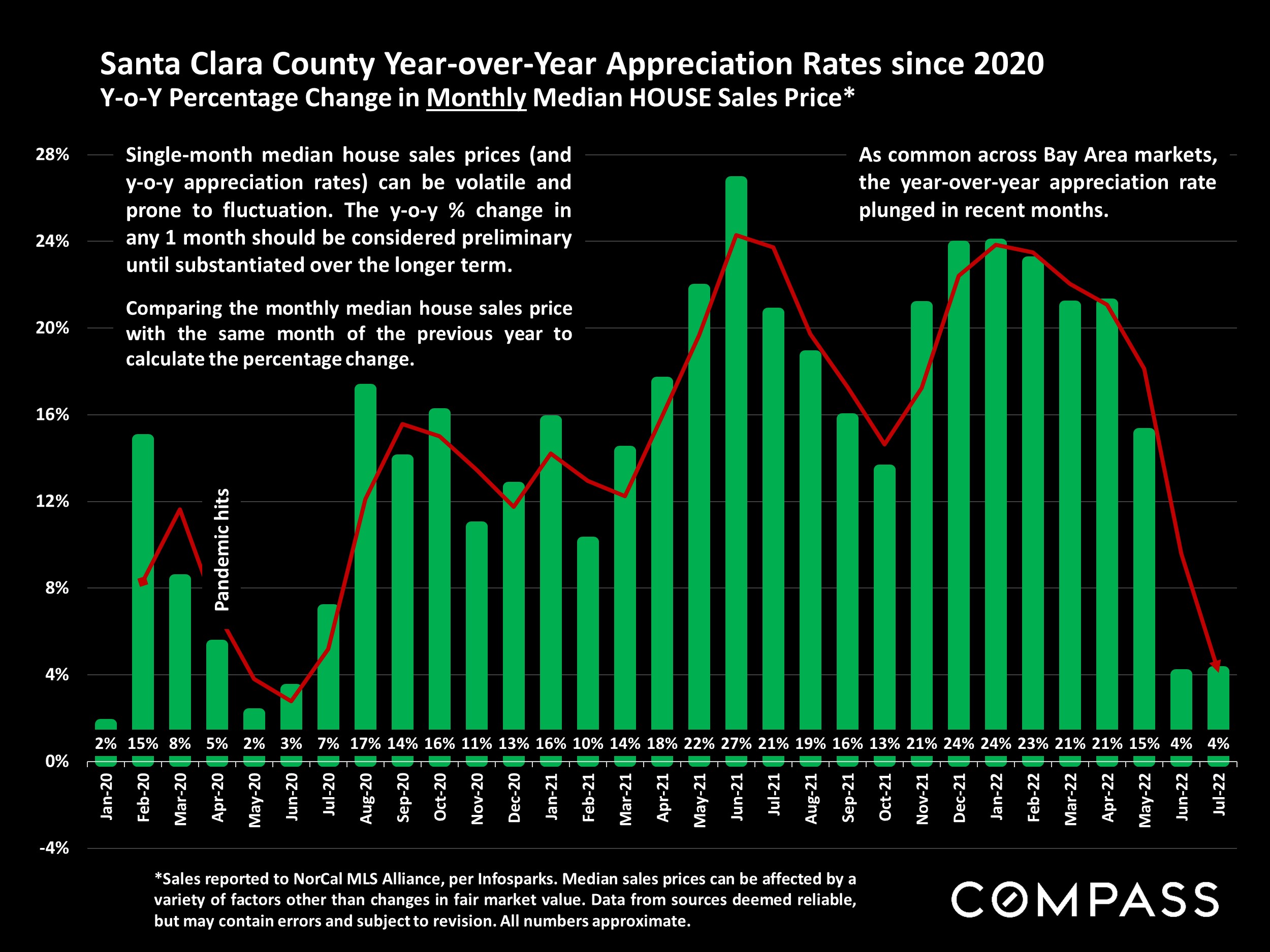 Adjusting market - Change can be hard on everyone, and that is especially true of sellers. The increase in interest rates, drop in the equities market and change in buyer confidence seemed to bring an overnight change to our housing market in May. The realization that we were not in the same multiple offer environment with significant overbidding happened much slower for many sellers.
As you can see the number of active homes going into contract in July was reduced by half compared to Feb of this year in both Santa Clara and San Mateo Counties. Furthermore, the homes that are on the market are taking slightly longer to sell and are not experiencing as much overbidding.
Less competition for buyers - With more homes on the market and with fewer competing buyers, buyers are able to take a little more time evaluating properties. These market dynamics have led to more "transparent pricing". In other words, homes are selling at or near the list price, with the average July sales price in Santa Clara County selling at 100% of the list price, and 102% in San Mateo County.
Affordability - We track several different metrics for affordability in our area: what percentage of the population can afford to purchase the median home based on their income, what is the minimum required income to purchase, and what's the percentage of mortgage debt to personal income in the Bay Area.
Want to See More? Click to View
This map reflects median home sales prices reported to NorCal MLS Alliance, May 1 through late July 2022, for the cities of San Mateo, Santa Clara and Southern Alameda Counties.
Macroeconomic Bay Area Real Estate Markets Factors & Indicators
Let's Get Social!

Follow us on Instagram to stay up to date with our team, community, and more!