Happy June and Pride Month 🏳️‍🌈 everyone!
We are coming to you with our monthly market update amid end-of-school-year events, birthday celebrations, and planning a few summer getaways. Despite the fun distractions (check out our blog post about music events on the peninsula this summer), there are a few important pieces of information we want to share.
Lots of ❤️ 💕❤️ from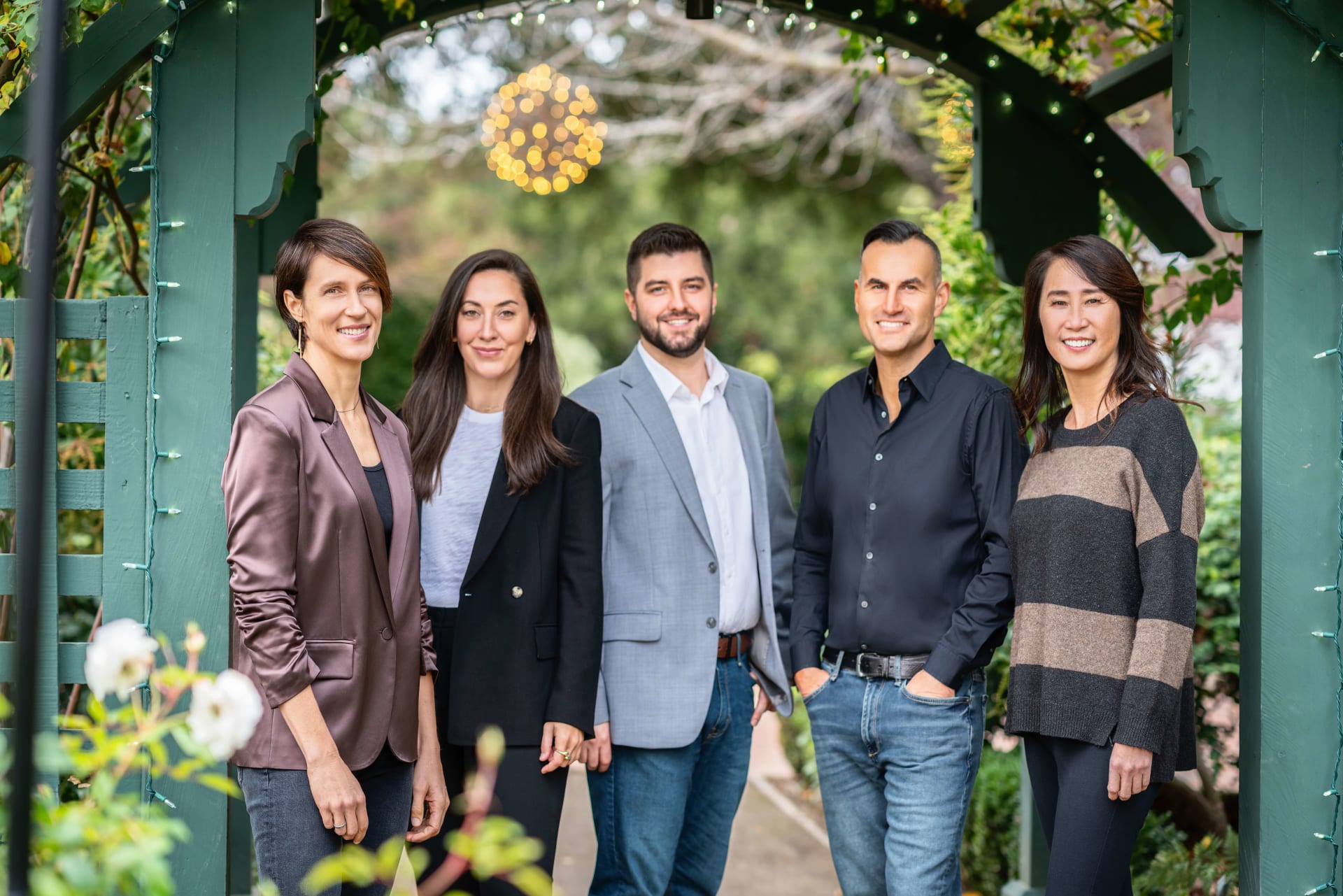 Insurance
Recently, well-known insurance carriers State Farm and Allstate have announced they will no longer be writing new insurance policies for California homeowners. The insurance landscape has been changing quickly over the last six years with an increase in catastrophic wildfires across the state. The result of major carriers pulling out of the market will impact everyone, namely those who own homes in higher fire severity zones, with increased costs or challenges to the ability to get coverage. To get a better understanding of the situation, we encourage you to listen to a recent episode of KQED's Forum on the topic. If you have questions about your coverage or how this might impact your ability to buy or sell, please give us a call to discuss.
Silicon Valley Trends
While we have had a busy spring on pace with previous years, the number of new listings coming to the market and total sales (units) are at their lowest levels in the last 20 years.

The number of single-family homes sold across Silicon Valley is down, even below 2020 numbers when we had to pause due to shelter in place.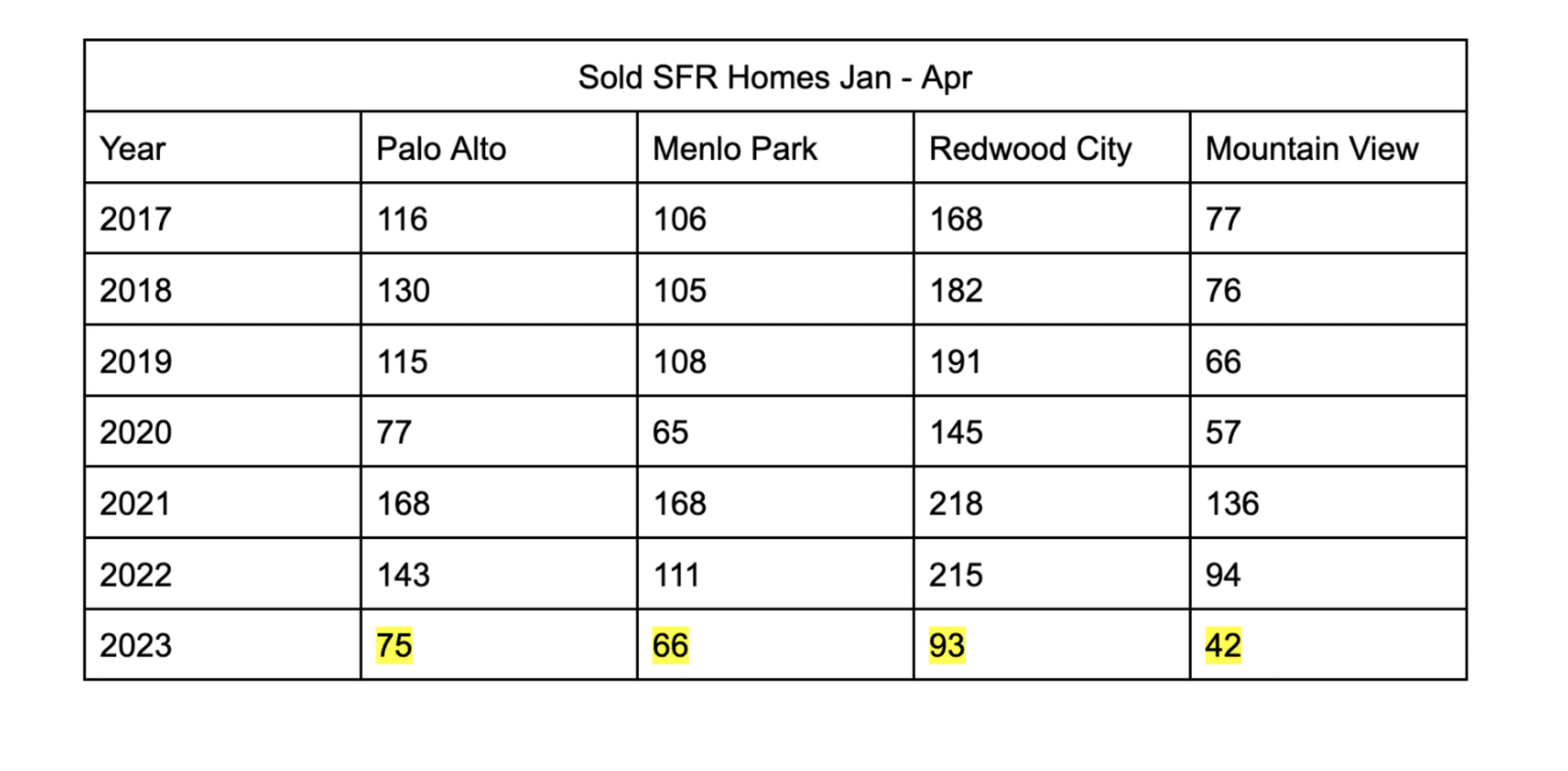 While the pace at which our market moves slowed down compared to this time last year, the feeling of scarcity still requires buyers to act quickly for great houses. We are seeing days on the market decrease which also impacts our month's supply of inventory. In the last month, San Mateo County has dropped to only 1.5 months of inventory, while Santa Clara County is closer to just one month of inventory.

Another side effect of this scarcity has been a bounce in the median price after the slide during the second half of last year. Right now, median prices across counties are back to early 2021 levels.

You can see the significant increases over the course of months from earlier this year throughout all the Bay Area counties.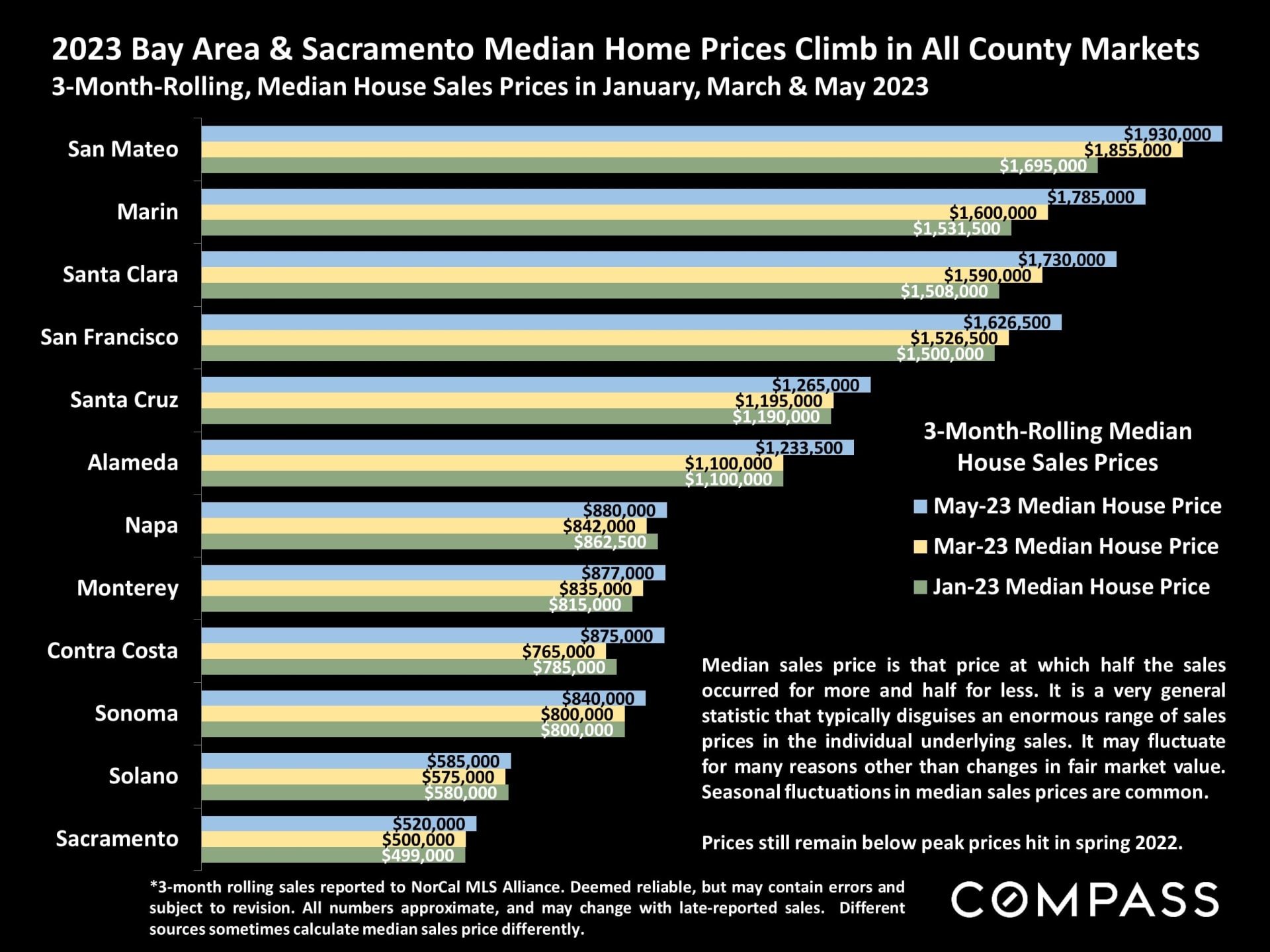 Condos & Townhouses
Though we spend more time talking about trends for single-family homes, we have some great data that breaks down the pricing performance of condos and townhouses in our area. Townhouses in both counties are back at their previous peak level from 2018 in terms of $/sqft, while condo prices have stayed relatively flat since 2017.

One contributing factor (besides that minor pandemic) is the addition of new construction units which increased supply. Here you can also see a breakdown of sales by bedroom count - SCC offers buyers more options for 3+ bedroom condos compared to SMC.

Factors affecting our market
Interest rates have been quite volatile this year. While we are observing that most buyers have accepted the new normal of rates being ~6%, there is certainly some discomfort created when they jump a point. The debt-ceiling drama led to upward pressure, but since Congress and the White House reached an agreement, we hope rates will trend down below 6%.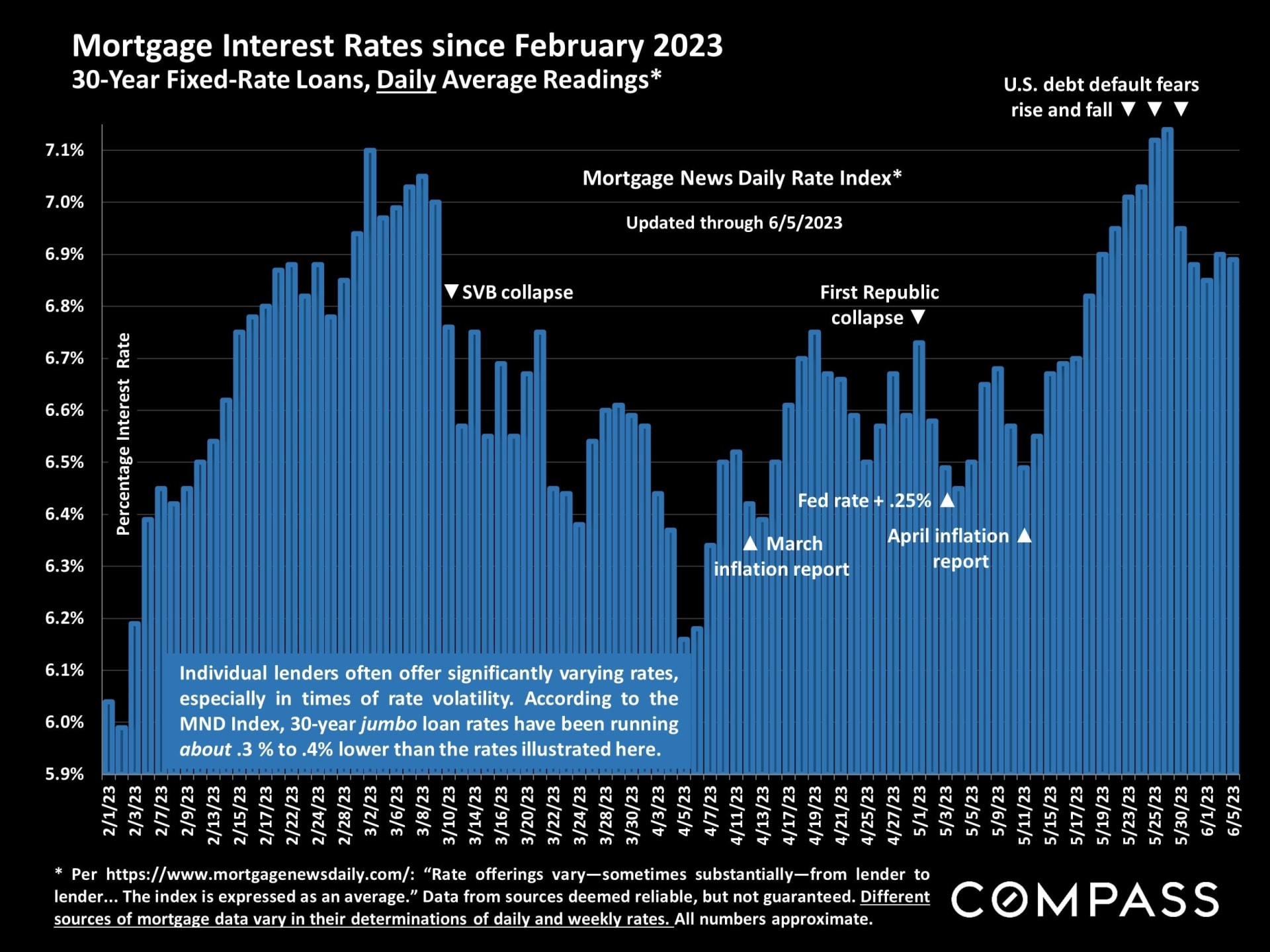 National Market info and Migration
Please check out the link to this presentation on National level data - it covers everything from price trends, to new construction numbers and migration. We pulled this slide to illustrate the net migration out of Silicon Valley since the pandemic. While reports of a "mass exodus" from the area during the pandemic seem overblown, Silicon Valley has lost close to 100,000 residents since the start of 2020.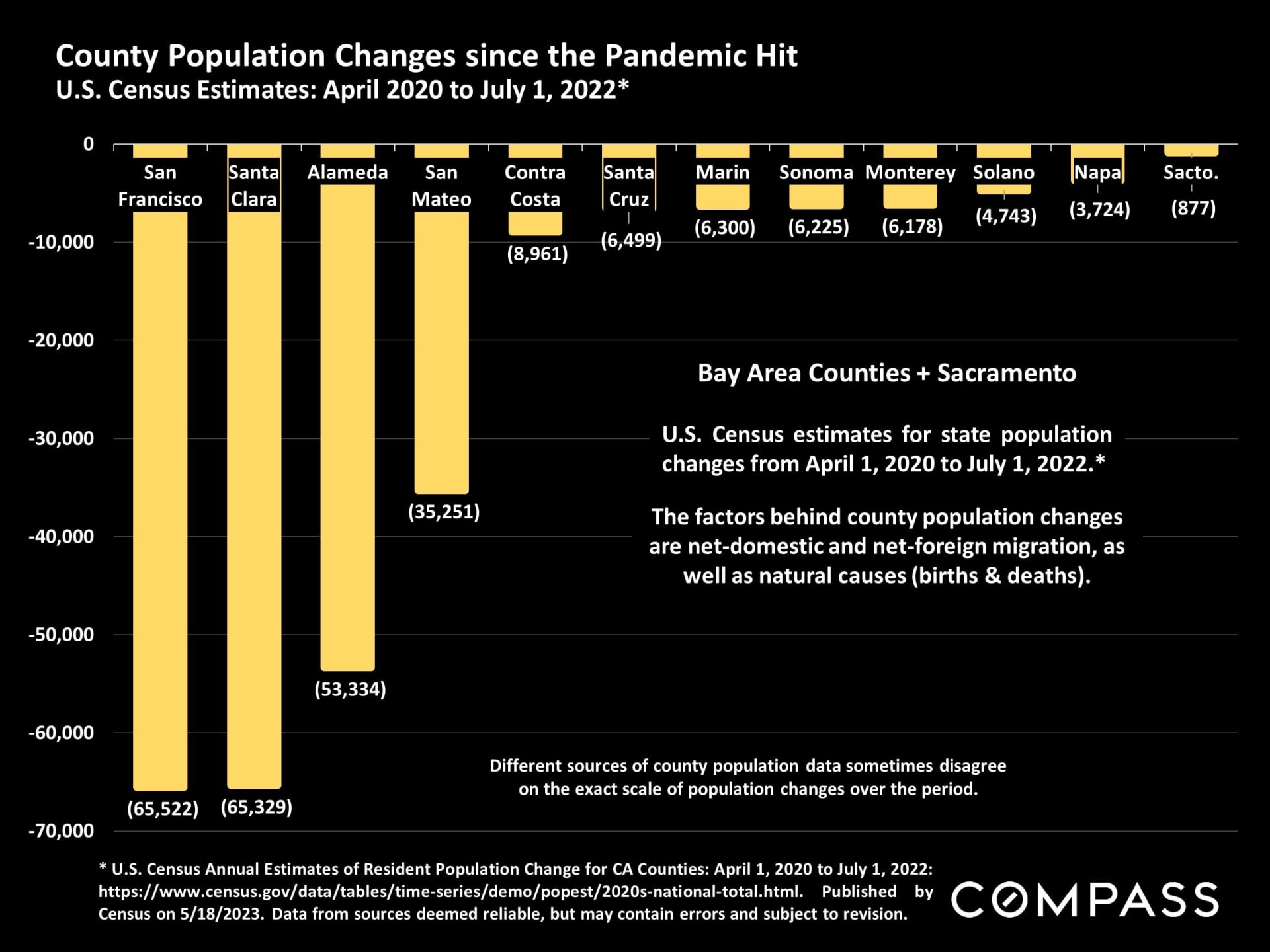 Want to See More? Click to View