Although several cities such as Austin, Texas, and Washington, D.C., have received plenty of press as America's newest innovation hubs, no place in the U.S. — or abroad, for that matter — carries the technological clout currently possessed by Silicon Valley.

Home to technology giants Apple, Alphabet (the parent company of Google), and Facebook, there's little doubt of the region's status as the most crucial incubator for forward-thinking tech invention and design. But "tech" stands for more than just intelligent devices, search engines, and social platforms. There's a thriving collection of industries in Silicon Valley, each featuring dominant players and fledgling startups.

A beacon for ideas and fresh talent, many of Silicon Valley's top industries fly under the radar. Only now are many of the Bay Area's smaller firms beginning to make their presence felt on the national and global stage.

To better understand how much the region continues to grow, let's explore five thriving Silicon Valley industries.


Artificial intelligence and machine learning
Once relegated to the pages and stories of science fiction, pioneers of artificial intelligence, or AI, have transformed fantastical notions into innovative realities. Along with the closely-related field of machine learning, Silicon Valley startups are traversing exciting frontiers. As they currently stand, AI and machine knowledge subtly enhance our lives. Applications today include virtual personal assistants (think Alexa, Siri, or Google Assistant), smart predictions for logistics and transportation networks, and intelligent recommendations like those you receive as you shop online.

While those applications seem relatively mundane, AI and machine learning continue to expand their capacity. AI will play a role in revolutionizing a number of industries - AI will someday accurately diagnose and treat illnesses, predict financial fraud, and curate customer relationships that deliver client-specific services. AI will soon play a role in almost every facet of our lives.

As a growth industry, few compare to AI and machine learning. Jobs in this segment are up by 75% over the past half-decade. Approximately 2,000 organizations in the AI and machine learning fields call Silicon Valley home, making it one of the most vital hubs for this cutting-edge industry.
Blockchain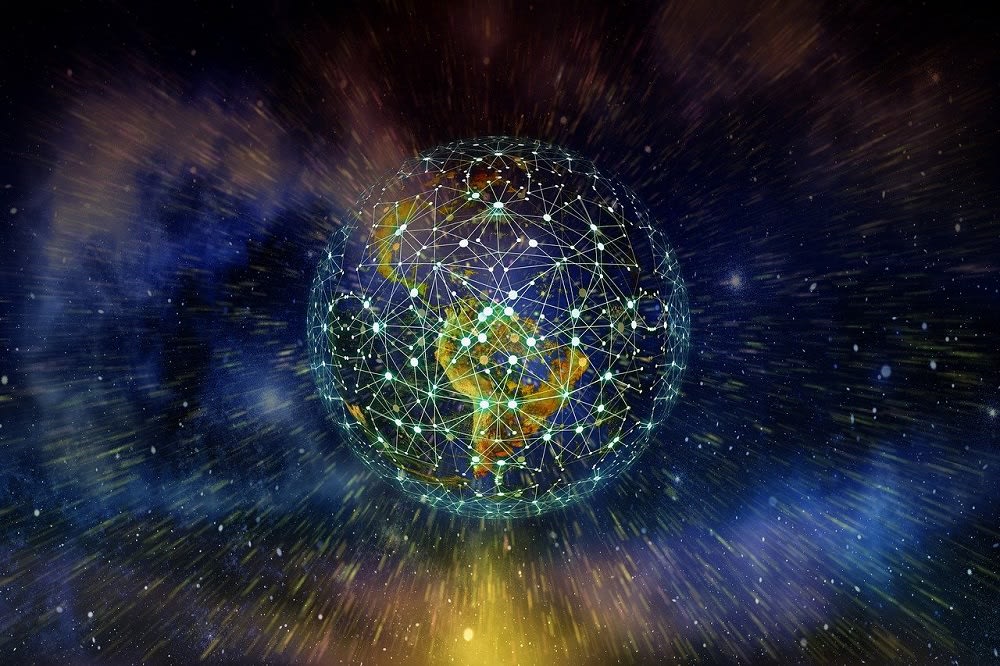 For the uninitiated, blockchain is regularly confused with cryptocurrency, most specifically Bitcoin. That's understandable, since, for much of its existence, Bitcoin was the headline-grabber for blockchain technology. However, thanks to an increasing number of applications beyond cryptocurrency, blockchain is arguably primed to become a bigger industry than the one it was initially designed for.

Global spending on blockchain solutions is currently nearing $7 billion, with over $2 billion in venture-capital funding in 2020. Over half of that funding is from the United States. So why all the fuss? Blockchain is a potential tech unicorn, with applications that could revolutionize data collection and record-keeping. That's in addition to already providing the underlying support for the $1.5 billion global cryptocurrency market.

Incredibly resilient in the face of hacking and data manipulation, blockchain's distributed ledger system serves as an infallible record for both public and private networks. From tracking supply chains to internal company ledgers, using blockchain to record and track data provides transparency without compromising data. For example, one such application could be tracking agricultural quality, from the moment a seed is planted to the grown fruit's point-of-purchase in a grocery store.
Finance
Financial technology, or fintech, has long been one of Silicon Valley's most notable industries. Fintech companies founded or headquartered in Silicon Valley and the Bay Area include payment processors Square, Stripe, and PayPal, electronic trading platform Robinhood, and the personal wealth manager Personal Capital. In truth, we could fill encyclopedias with the number of established and startup fintech companies. By some estimates, there are over 10,500 fintech startups in the U.S., the majority of which are based in the broader Bay Area.

Much of fintech's infinite growth is partly due to how many different sub-industries fintech encompasses. A shortlist includes alternative financing, consumer lending, cryptocurrency, digital payments, mobile banking, online investing, personal finance, securities trading and investment, virtual payables and receivables, and wealth management.

Fintech also crosses paths with numerous other Silicon Valley enterprises. It's a vital factor in the fortunes of many firms, internally and externally, including tech giants such as the aforementioned Alphabet, Apple, and Facebook. And don't forget digital finance's role in education, health care, and real estate - really anything that might do with a transaction!
Internet of Things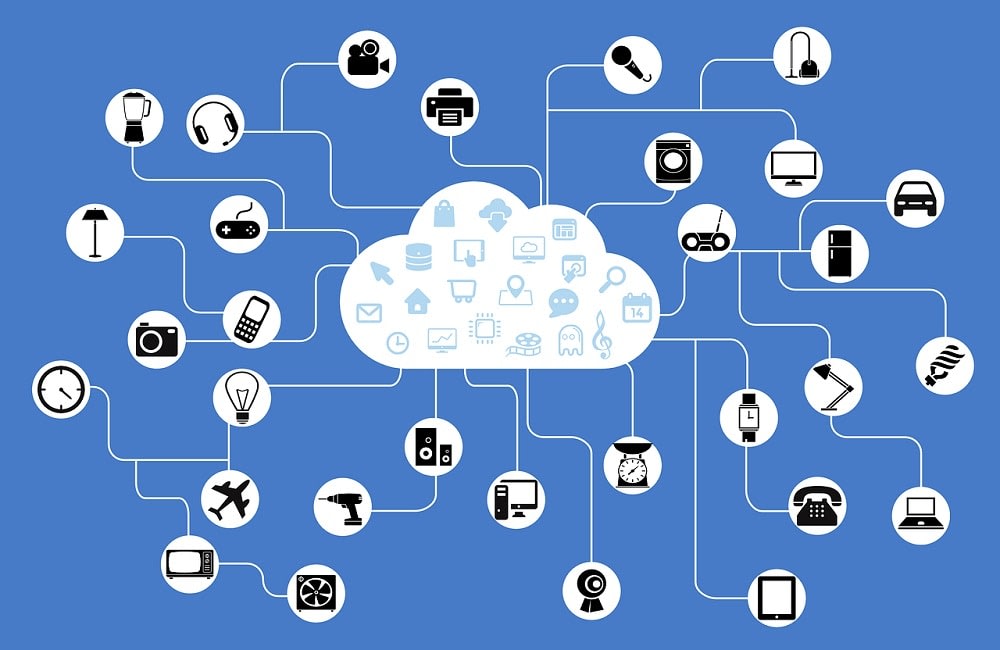 Perhaps the most ubiquitous of industries on this list, the Internet of Things (or IoT) deals with the objects that are able to be connected to the internet. Most of us understand the basic applications of IoT, where a device with a sensor or software can connect to and communicate data over the internet. Usually, we equate this technology with anything "smart" - appliances, automobiles, lights, plugs, security systems, thermostats, and so on.

However, the IoT's most significant impact comes from commercial, industrial, or infrastructure applications. Connected equipment can work in tandem with other pieces of technology with little human oversight, making production more efficient. Medical devices can have emergency notification systems and remote monitoring. Similarly, remote monitoring of critical infrastructures such as roadways and bridges can gauge structural and environmental conditions.

On its own, the baseline IoT industry possesses a relatively small footprint in Silicon Valley. Approximately 500 organizations and startups specialize in specific solutions related to IoT, such as scalability and security. But it's important to note that the vast majority of Silicon Valley companies are responsible for some form of IoT tech development. Everyone from Apple to Facebook and Stripe to Tesla incorporates some form of IoT into their products.
Medical technology
More than just a thriving industry in Silicon Valley, health care and the medical technology (MedTech) related to it is booming: in 2020, it generated an estimated revenue of $2,612 billion. Numerous Silicon Valley firms continually chase profits in the lucrative MedTech segment, a drive that played a role in the overvalued Theranos blood-testing system and resulting scandal.

As an umbrella term, MedTech encompasses those products or services that use technology to address an individual's health needs. From prevention and diagnoses to monitoring and treatment, MedTech covers everyday maladies like the cold and diabetes to more grievous diseases like cancer or Alzheimers. The industry is uniquely positioned for even greater expansion in the wake of the ongoing COVID-19 pandemic. Companies involved in MedTech raised a record $15.3 billion in funding in 2020.

Thanks in large part to their position as two definitive American technology hubs, Silicon Valley and San Francisco are home to a quarter of the nation's top MedTech firms. Over 1,200 MedTech startups and roughly 200 accelerators and incubators are helping to push the region's MedTech discoveries to new levels of innovation.
Additional industries
The above Silicon Valley industries may generate the majority of the press, but several others garner plenty of their own attention. Three, in particular, are definitive growth industries, spanning San Francisco to San Jose and all points in between.
Cybersecurity
With every advancing technology comes the risk of nefarious actors aiming to take control of these forward-thinking tools. Cybersecurity companies are in a constant race to stay one step ahead of hackers, fraudsters, and identity thieves, and their services serve to protect us and the machines we live, work, and play on. The most advanced Silicon Valley firms utilize several cutting-edge technologies - AI and machine learning, blockchain - to make devices and networks safer.

Currently, there are over 350 cybersecurity organizations in Silicon Valley.
Drone technology
Cool as they may be for home photographers, drones have moved well beyond remote-controlled aerial vehicles with cameras. Drone development (both hardware and software) is only now realizing drones' full potential. From military applications and humanitarian missions to disaster assessment and commercial services, drones can do more, see more, and do things far more cheaply than planes or people. In the near future, food or package delivery may be done via drones!

By 2025, the drone services market is predicted to increase in value by over $60 billion.
Virtual and augmented reality
VR and AR are no longer oddities of the gaming industry. While entertainment and leisure remain their primary draw — revenue is currently upwards of $20 billion — the business applications for VR simulation and the interactive nature of AR are the real prize. From trying on clothes and accessories virtually to 3D platforms that make remote healthcare more personalized, VR and AR are expanding their capabilities into several different industries.

Approximately 340 firms make up the AR and VR startup community in Silicon Valley.
Ready to explore the best of Silicon Valley real estate? Contact The reSolve Group today to start your buying or selling journey. From Palo Alto properties to Redwood City homes for sale, allow the reSolve team's years of experience and expertise to guide you through the Silicon Valley luxury real estate market.