Are you preparing to start the process of looking for Palo Alto homes for sale? Do you worry about all the steps involved in making an offer and working through the closing process once you find a home you love? One of the steps of the homebuying journey that many buyers are confused about is the home inspection. While an experienced Palo Alto real estate agent can help answer any questions on this and every other step of the buying process, it's always a good idea to have some solid knowledge about home inspections to ease your mind and help you be prepared. Here are the ins and outs of home inspections for buyers.


What is a home inspection?
Home inspections of Palo Alto homes for sale are visual examinations performed by professionally trained individuals. The goal is to identify any concerns with major home systems, such as the roof, plumbing, foundation, appliances, HVAC system, ceiling, floors, and windows.
How does a home inspection differ from an appraisal?
Most buyers of Palo Alto homes will have both an inspection and an appraisal performed prior to closing on a home. While the goal of an inspection is to identify potential issues with the home, an appraisal is meant to determine the fair market value of a home. An appraisal is required by a mortgage lender before they will approve a loan on a property. If the appraisal number is lower than the offer, the buyer will have to come up with the difference in cash.
Are home inspections required?
Unlike home appraisals, home inspections usually are not required by mortgage lenders before they will close on a property. Though inspections are generally not required, buyers of Palo Alto homes should consider them a worthy investment as they will protect them in the event there are major repairs needed on the home they are purchasing.
When should a buyer schedule a home inspection?
In the Palo Alto market, sellers often provide a home inspection report performed before the house hits the market. If there are areas of concerns, buyers can write an offer with an inspection contingency. Once the seller accepts your offer on their home, you are under contract to buy the house and should then schedule the home inspection. Most Palo Alto real estate professionals suggest buyers arrange for an inspection as soon as possible after having their offer accepted so they can go over the inspection report with their clients and have time to address possible concerns before removing contingencies.
How much do home inspections cost?
Depending on the size of the home you are purchasing, the cost of a home inspection typically ranges from $500 to $1200. You can inquire ahead of time as to what the company charges to inspect Palo Alto homes so you aren't surprised when the bill comes. This is well worth the investment when you consider that an inspection could save you thousands of dollars if serious issues are discovered during the inspection. If you have an inspection contingency in your offer, the process could also help you avoid buying a home that has significant problems as you will be legally able to walk away from the home and seek one that is in better condition.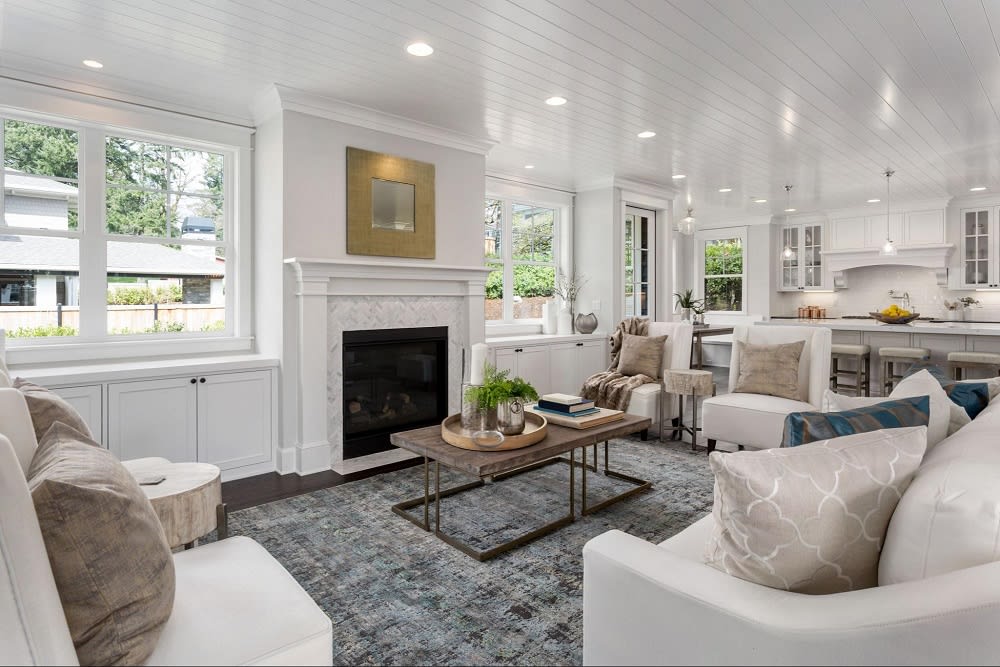 What questions should a buyer ask during the inspection?
When your new home is being inspected, you have the right to be on site and ask the inspector any questions. You can inquire about anything you need to be worried about should the purchase go through. This could include issues with the roof sagging or drains that seem slow or problems with the electrical system. Feel free to ask if the issues they find are small problems that are easily fixed or if they are cause for major concern. You can also ask them about features of the home you may be unfamiliar with. For example, if your new home has a fireplace, you could ask how it functions and what you need to be aware of to keep it safe and operational.
What happens after the inspection?
After professionals inspect Palo Alto homes for sale, they will draft a report of their findings. You will review the report with your real estate agent. If there are problems, you can ask the seller to fix them, reduce the selling price, or give you a cash credit at closing so you can fix the problems yourself. If the seller refuses to do any of these, you have a choice to make. If you have an inspection contingency in the contract, you can walk away from the home and get your deposit back. You can also agree to purchase the property as-is and handle the necessary repairs out of pocket.
Are the repairs found in an inspection required?
According to the law, neither buyers nor sellers are must fix issues discovered during the home inspection process. However, buyers of Palo Alto homes that have significant issues with the structure, roof, HVAC, plumbing, or pest infestations may not be able to obtain financing for the home until the issues are fixed.
The home inspection is a key process to ensure you limit your risks when buying Palo Alto homes for sale. To find a professional inspection company, ask your Palo Alto real estate agent for recommendations as they have likely worked with a handful of reliable companies. Ready to get started on your home search? Reach out to one of the trusted local agents at The reSolve Group for expert guidance throughout the entire process.