It's also a favorite among foodies and adventure seekers. Hike amongst one of the area's adjacent open spaces, enjoy some time in one of its more than thirty parks, and grab dinner and a cocktail at a great restaurant and bar. Then there are plenty of ways to rest, relax, or pursue a favorite passion in Palo Alto. Whatever your desired pursuit, you'll find it here.
Things to Do At Stanford University
Take a tour of the University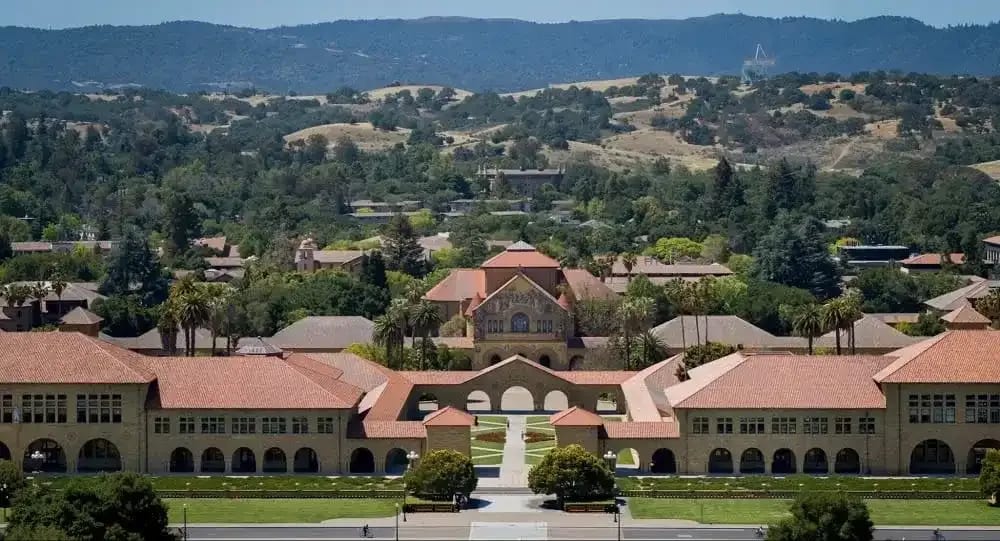 Let's start with why Palo Alto originally came to be - a tour of Stanford University. Founded in 1885 – nine years before Palo Alto was incorporated – Stanford University is one of the world's most prominent educational centers. Palo Alto is home to educated engineers, entrepreneurs, titans of industry, and hundreds of athletes, including a record number of Olympians; it's a revered place to relive history and seek inspiration.


For those wanting to experience it first hand, the school offers the Stanford University Tour free of charge to visitors. The tour is 70 minutes and visits the campus's most notable spots, including the Main Quad and the Memorial Church.

The Cantor Arts Center
The center also hosts numerous lectures, programs, and art classes and features works from across the globe. In all, the museum's collection spans 5,000 years of world history.

The Stanford Dish
The area around the dish, part of the scenic Stanford Foothills, is a great spot to jog, with a three-and-a-half-mile loop around the entire area.

Hoover Tower

The Stanford Shopping Center
The original mall, built in the mid-1950s, featured 45 retailers. Today, the current roster of luxury stores has grown to over 140 shops, restaurants, and services and occupies roughly 1.35 million square feet of space.
Outdoors Activities in Palo Alto

Palo Alto Baylands Nature Preserve

Foothills Nature Preserve

Palo Alto city parks
Each serves as an outstanding place to relax, hang out, have kids play on a playground, or participate in the sport of your choosing on their fields and courts for baseball, basketball, soccer, softball, and tennis. The largest parks in the Palo Alto park system include 22-acre Greer Park, 21-acre Mitchell Park, and 19-acre Rinconada Park.
Local Activities in Palo Alto
Palo Alto Art Center

The Stanford Theatre

The HP Garage
Though the garage is on the National Register of Historic Places, it and the adjacent house are now a private museum owned by Hewlett-Packard and are not open for public tours. You can, however, view the garage from the sidewalk and driveway to see firsthand the humble beginnings of our modern-era technology boom.

The Downtown Palo Alto Farmers Market
Every week on Saturday, the market sees nearly fifty local farmers come to sell their yields, including seasonal fruits, vegetables, and flowers, and a variety of locally produced foods such as dried fruit and nuts, honey, fish, breads, pastries, eggs, cheese, meats, and more. The market takes place rain or shine, and features live music.
Ready to explore the best of Silicon Valley real estate?