The holidays are all about rejoicing with the ones you love, and Redwood City residents have plenty of opportunities to do so. Add these spectacular events to your holiday calendar to fill your heart and those you love with holiday cheer this year!


Breakfast with Santa
Join Neiman Marcus Palo Alto on Saturday, December 11 for Breakfast with Santa. This event gives your little ones the chance to ask Santa all of their pressing questions about elves, reindeers, and life in the North Pole.

As the kids are asking away, parents can savor eggs benedict, hash browns, and seasonal fruit. Kids will nosh on scrambled eggs, hash browns, silver dollar pancakes, applewood smoked bacon, and fruit. Mini pastries will satisfy sweet tooths at every table, while coffee, tea, juice, and hot chocolate are available to wet your whistle. So gather round for the once-in-a-lifetime opportunity to dine with Mr. Claus this holiday season!
Holidays at Filoli
The Filoli estate celebrates the holidays this year from November 20 to January 2 with ornate gardens and holiday decor throughout the historic mansion during its Holidays at Filoli event. Some activities on offer include Santa Weekends, where kids can get their picture taken with Mr. Claus, Monday theme nights such as Hanukkah Lights and Holiday PJ Party, and a chance to relax on the terrace by a crackling fire with treats such as cider and spirits. Given the array of activities and glimmering lights offered daily, you're sure to find at least one opportunity to visit with family and friends to make your holiday season that much sweeter.
Christmas Tree Lane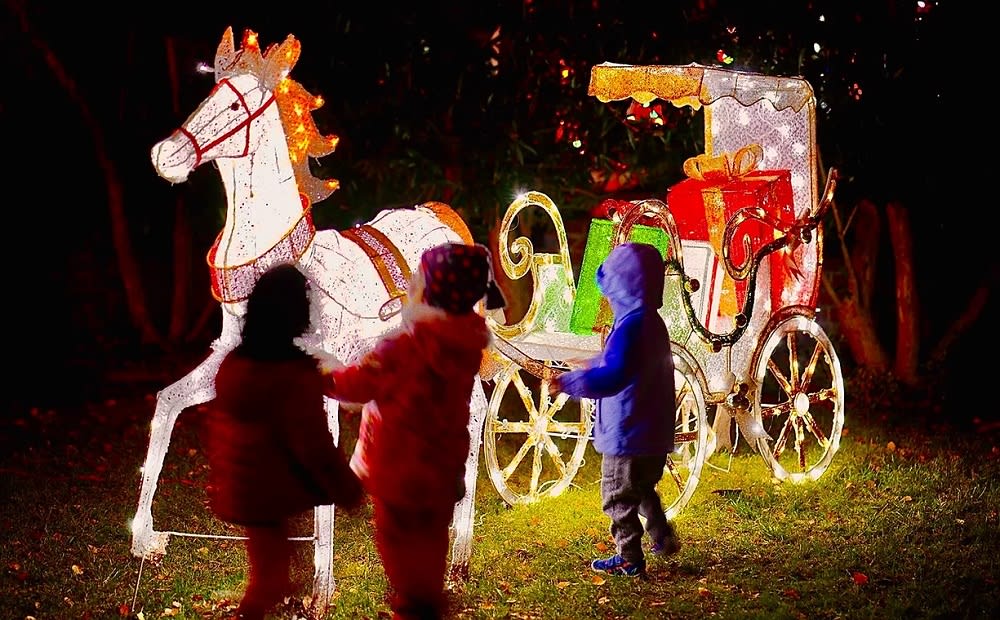 Credit: christmastreelane.org

Pack the car with the kids and snacks and make the trip to Palo Alto to view Christmas Tree Lane. Every evening from December 11-31, Christmas Tree Lane will be lit up with glimmering holiday lights from 5 to 11 PM. This year's solely car-based activity will surely get your family in the holiday spirit as you slowly drive by spectacular displays of lights and decorations. This wonderful holiday tradition began on Christmas of 1940 and continues to bring smiles to locals and visitors to this very day.
Annual Kids Christmas Grab & Go Party
The African American Community Service Agency (AACSA) Family Resource Center presents the Annual Kids Christmas Grab & GO Party on Saturday, December 18 from 1:30-4:30 PM in San Jose. This is a wonderful event to contribute donations in the form of gift cards, wrapping paper, toys, and any materials that will help those in need to have a merry holiday season. The gift of giving is what the holidays are all about, so head to this free event with a bag of gifts and bows to ensure those less fortunate will have a memorable holiday!
Play House Series: The Gingerbread Man
On December 18, 19, and 20, the young performers of Palo Alto Children's Theatre will present a production of The Gingerbread Man. If you have tiny tots ages two to six years old at home, bring them to this hour-long, storyteller-style performance based on the Grimm Brothers story. The costumes and sets are simple, and there are plenty of opportunities for your kids to get up and join the fun. This fascinating folk tale takes your kids on an adventure with the fabled gingerbread man to bring some imaginative delight to their holiday season.
The Holiday Show
Skip the trip to Target this year — instead, buy some unique gifts for family and friends at The Holiday Show. From November 23 through January 9, The Main Gallery in Menlo Park will feature original art by Patricia Brandt for sale. The Main Gallery is an artists' cooperative dedicated to fostering a love for the arts in the community and celebrating the work of local artists. There will be artist books, ceramics, collage, glasswork, jewelry, mosaics, paintings, photos, prints, sculpture, and woodwork for sale. They've got you covered for holiday shopping!
New Year's Eve 2021 Tribute to The Temptations, Sade & Joanie Brant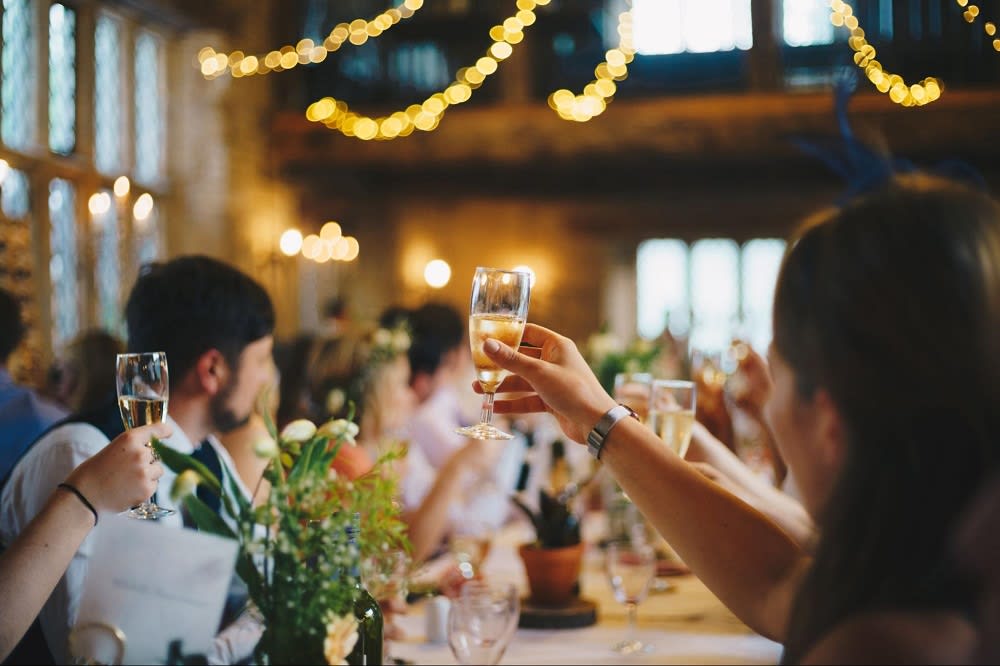 Ring in the New Year by benefiting veterans at the New Year's Eve 2021 Tribute to The Temptations, Sade & Joanie Brant. This elaborate extravaganza is teeming with fabulous performances, delicious food, and more. The night begins with a serenade by the sultry sounds of Bridget Marie performing a tribute to the world-renown musical artist Sade as guests sip on cocktails.

Dinner starts at seven and features a four-course meal. The meal includes penne bolognese, spring lettuce salad, savory barbecue ribs, chicken, prawns with macaroni and cheese, coleslaw, and corn muffins, finished with a slice of carrot cake. Once dinner is complete, guests will have three hours to dance to the big band sounds of Joanie Brant and the Nob Hill Knights. From 10:30 PM until midnight, Cleveland Jones will perform a tribute to The Temptations.

As the new year draws near, all performers will gather in preparation for the balloon drop, guests will celebrate with a champagne toast, and everyone will sing Auld Lang Syne to bring the night to a close. Dance the night away to musical stylings of the past, enjoy a delectable feast and benefit our country's heroes at this dazzling New Year's Eve "Blast from the Past" soiree.

Has the Bay Area captivated you with its endless offerings and exceptional community events? Are you ready to begin your life in NorCal and need help finding the perfect Redwood City real estate for you and your family?

Contact The reSolve Group today for assistance with your Bay Area real estate needs. This esteemed professional team uses their 30 years of combined experience to guide clients towards the Portola Valley, Redwood City Real Estate, and Palo Alto homes of their wildest dreams.